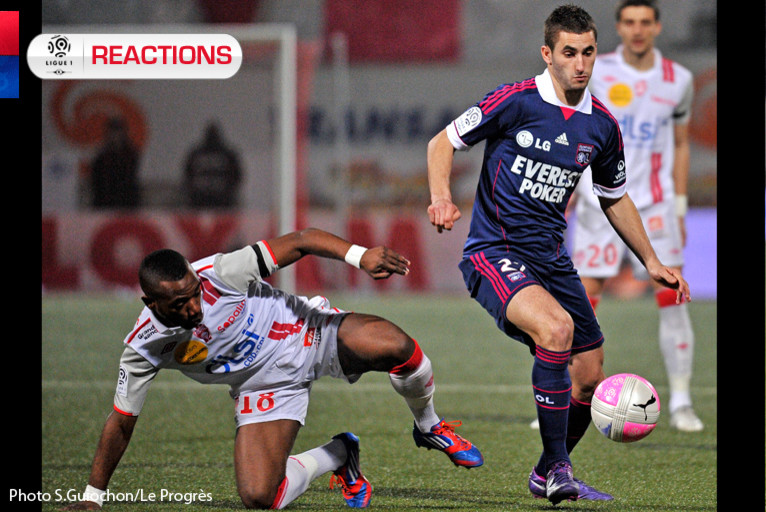 Check out who said what in the OLTV Bus after the 2-0 loss away to Nancy in Week 26...
Maxime Gonalons
Very frustrating! We could have done so much better. We knew they were going to play counterattacking football. Our final pass wasn't good enough. You can see in the match stats that we hardly took any shots and had few real chances. We've often had to comeback in matches this season. We have to do much better if we're going to get a top three finish.
Jean-Michel Aulas
We should have imposed ourselves from the outset. We controlled the game but made silly mistakes with the marking for the two goals we conceded. We weren't able to accelerate the play. We lack a bit strength, speed and enthusiasm. When we don't create enough scoring opportunities and make mistakes at the other end, then we lose matches we should be winning. It's hugely disappointing, but we have to stand right behind the team. Next week's matches against APOEL Nicosia and Lille will be decisive. We've got 12 matches left in Ligue 1 so there are 36 points on offer. We need to bounce back mentally and not listen to the negative comments...

Ederson
We're all very disappointed. We all wanted to win the match and were focused on that. We were up against a side that defenced well and blocked the space well. We can't throw in the towel now. We've got a hige Champions League match next week. Last week was a very open match against Paris because both sides tried to score. It was different tonight. Nancy defended well and we couldn't break through. We have to bounce back because there are still a lot of matches left to play.