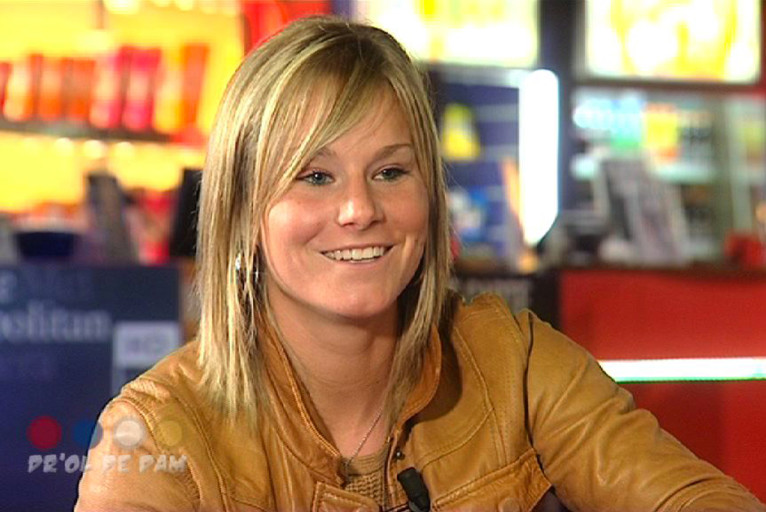 OL Women's midfielder Amandine Henry is the special guest on OLTV's "Dr"OL de DAM" show, this Thursday at 20:00 CET...
It's not the nickname that springs to mind when you see the blond hair and smiling blue eyes. Amandine Henry appears just a gentle young lady... until she crosses that white line! Her mother wanted her to play gymnastics but she preferred sliding tackles to cartwheels. Since you was a little girl, she has been obsessed with the round ball and becoming a professional footballer was her one and only dream...

Yet Amandine Henry is a footballing miracle after needing a cartilage graft in her knee. "When I arrived at the club a asked the club's medical staff for a diagnosis for Armandine's knee. That said she was physically incapable of playing football," explained coach Patrice Lair. "She was completely distraught. In the end, we decided to keep her on, reinforcing the joint and carefully controlling her playing time. Last season she was unbelievable, fantastic in the final of the Champions League, playing the entire second half with an injured ankle. She always gives it everything, each and every weekend. She has made a huge impression on me."

Bolstered by physical and mental attributes above and beyond the norm, Amandine Henry has a bright future in the sport, if her knee can handle the stress. At just 22 years of age, the young lady from Lille, in France's north, is already an integral element of the Lyon midfield. Here's to its continuing!
Coming up this month in "Dr'OL de DAM" we'll have a report on the Coupe de France derby between ASSE and OL, the "Face à face" between coaches Sabrina Viguier and Antonin Da Fonsceca and the France national team "Fashion Time" photo séance. And you can enjoy a traditional northern moment with Amandine Henry as she enjoys camembert cheese in her café...