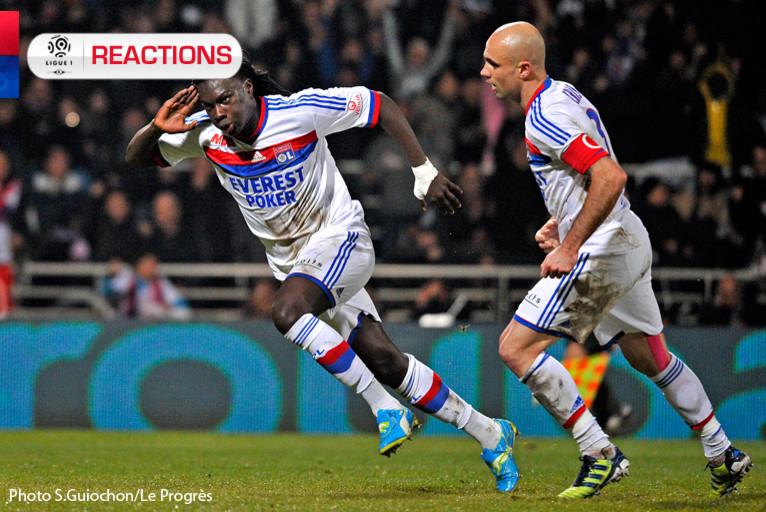 Check out who said what to the OLtv Bus after the 4-4 draw with PSG in Week 25 at the Stade Gerland...
Jean-Michel Aulas
I said what everyone saw... Tonight we saw a superb match of football between two excellent teams. A lot of things went against us, like the four minutes of stoppage time... There were many debatable decisions... Out on the pitch, everyone should have equal opportunity. We don't deserve to end up with such a result and it's left a bitter taste in the mouth. We saw a fantastic match of football and it's just a shame that the refereeing wasn't up to the same high standards.

Jimmy Briand
We're very disappointed with the result. It's a shame because we played really well and probably deserved to win. We knew PSG would be dangerous right to the very end. They have great attacking potential and were able to comeback. Tonight we enjoyed ourselves going forward. We should have brought home the win. We're angry at ourselves for not holding on. We'll get back to work and try to ensure next time we get the win.

Bafé Gomis
We've got mixed feelings. We're pretty disappointed because we would have liked to have held on to the result at the end. The positives though are that we rediscovered our spirit. It was a great match of football. We haven't said our final word. A lot was said, Cris spoke to us and got us really motivated and it was without doubt one of the reasons why we played so well tonight. This match shows that we can match it with the best in the league.

Rémi Garde
I'm happy to have seen a good Lyon performance this evening. The disappointment is in the final result. The spirit was very good tonight. We lacked a little maturity. We shouldn't have lost the ball so easily in stoppage time.