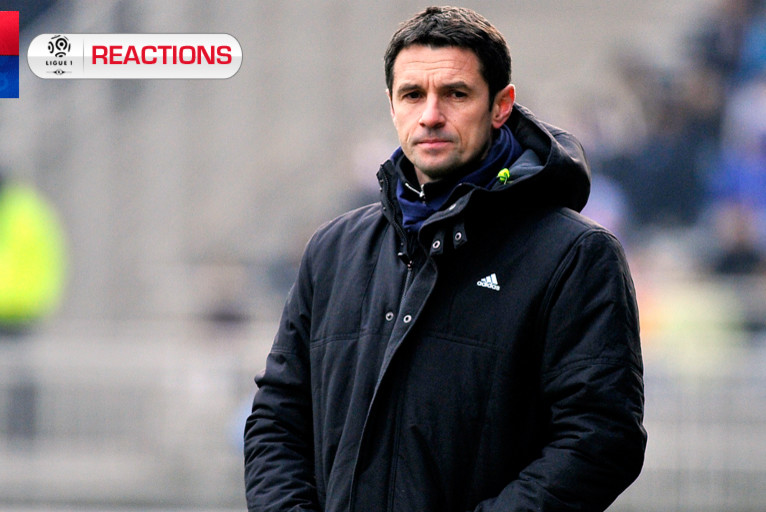 Check out all the reactions after OL's 2-1 home loss to Caen direct from the OLTV bus…
Aly Cissokho
We were expecting a difficult match after a great run of wins. They were excellent on the counterattack this evening. We need to get a grip of ourselves immediately. We really tried everything in the second half but their second goal really hurt us in our chase for the title. We need to bounce back straight away... The Champions League awaits!

Jean-Michel Aulas
This match was a total waste of all the efforts we made to play this match on a playable pitch. We clearly just didn't make enough efforts out on the pitch. It's a disappointing, but especially because of how well we've been doing. This evening we've fallen from on high... we need to have a good look at ourselves to see what worked and what didn't work so that we're ready for the Champions League on Tuesday. We have to bounce back, but especially after you lose at home to the 16th placed team in the league. Everyone needs to have a good look at themselves. Gaps can grow very quickly and that could prove very costly for OL. Not all is lost, even if we don't have too many more chances left. We have to do everything to get the result in our next Ligue 1 match against Bordeaux.

Rémi Garde
We're very disappointed - especially by the result. We didn't do much well tonight apart from get ourselves into trouble. Caen were well-organised and took their chances and it was very hard to get back into the game. We didn't show enough ambition and weren't organised enough. We lacked speed up front. The pitch wasn't necessarily in the best condition. That was our eighth loss in the league and that's far too many. Now we have to prepare for a very difficult match against Apoel…The challenges are coming thick and fast and it's up to us to stand up to them. When you're playing as often as we are, you need to find your energy from somewhere and I'm hoping the Champions League will supply us with a boost.
Maxime Gonalons
We're disappointed, but I think we made a good start. The first goal really hurt us. Our legs are feeling a bit heavy with all these games recently, but it's not an excuse. We didn't play well and we have to do everything we can to bounce back next Tuesday. We have to get some positive results. The league title is getting pretty difficult. We have really great mental strength this season and we'll try and finish in the top three - it's absolutely crucial for OL.