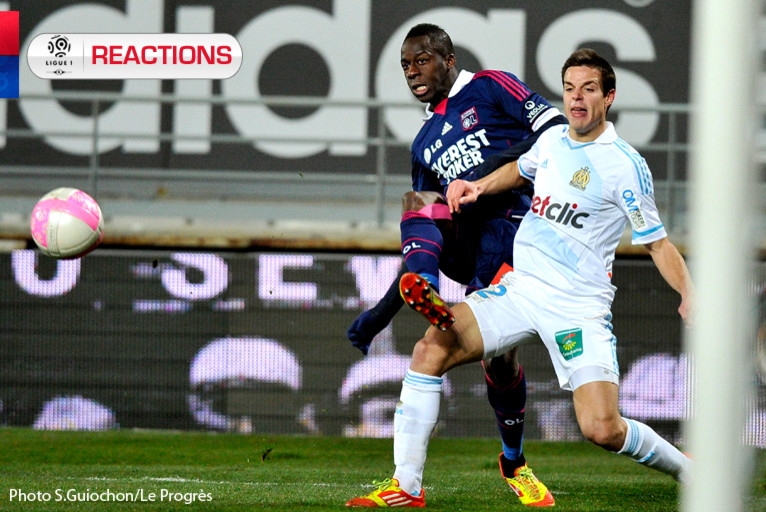 Check out who said what in the OLTV Bus after the 2-2 Ligue 1 draw with Marseille at the Stade Vélodrome.
Robert Duverne
We're happy with the draw considering we were down 2-0. I haven't seen replays of the goals we conceded, but I had the feeling they were pretty bad goals to cop. We didn't play the ball out simply enough. In the second half the conditions were much tougher for the players. During the break, Rémi told the players they'd get out of trouble by playing football, by looking to get forward. In the end, we weren't far away from winning it, but it's still a good point. Bafé's goal signalled the revolution in all the players. It's good to have the psychological advantage ahead of the Coupe de la Ligue final against them by coming from two goals down.
Hugo Lloris
We started well with a great chance early on, but then we conceded two fairly similar goals. We managed to bounce back and equalise before half-time. We ran the gamut of emotions in that first half. We thought at 2-2 they were going to fall apart. It's a good point. We've taken four points from our two games against OM. It's all coming dozn to the final ten games of the season. We need to perform.
Maxime Gonalons
We're happy, even if we think we could have done better. We could even have won it, despite trailing 2-0. We contained them well in the second half. We need to build on this result against Caen next Saturday. Paris and Montpellier are setting a cracking pace at the front and it's not easy to stay with them. We're going to fight to the very end for a place in the top three.