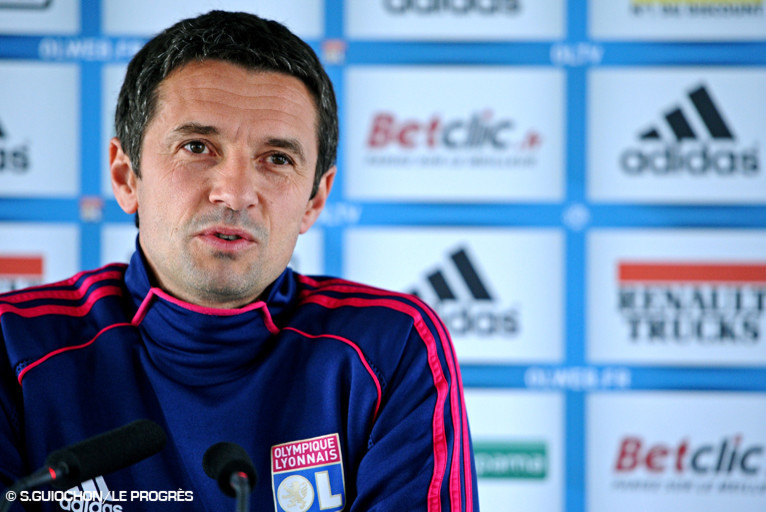 Rémi Garde fronted up to the press to talk about OL's performances... Cris… Umtiti… the danger posed by OM this weekend...
Rémi, is Lovren out of Sunday's match?
"Yes. He's receiving treatment on both Achilles tendons. He hasn't trained this week. He's start again next week. Apart from Dejan, there are two or three little niggles we're working on, including Clément Grenier who also stopped training on Friday to avoid any risks."
Are you worried about your side's performances on the road?
"Unfortunately, it's been a constant factor this season. We're not very comfortable away from home. It's a team problem and we saw it again against Lorient. When there's too great a distance between the lines, it's not easy to defend. It leaves space to our opponents and that's unforgivable. The other side of that though, is that we can score at any moment and are creating a lot of scoring opportunities. Ideally, we'll find the right balance."
Can Cris play again?
"It's harder these days. Looking at the players I have at my disposal, it's an option. I have to pay tribute to his professionalism and his great attitude. With his experience, these are elements to be taken into consideration."
How is Bako Koné?
"He's getting over all the mental impact of the last few weeks with the Africa Cup of Nations. He's not injured. He has to get his head quickly back to all matters OL. He's available. I'm asking him to put in all the efforts he was making when he first arrived."
Are you surprised by the performances of Umtiti?
"I'm not surprised by his quality. The fact that he's performing week in, week out, is great. His first pass? He's always had that, it's part of his ability to read the game. Great players don't lose that with time."
What do you think about OM and their current form?
"They're on a very good run. It's not going to be easy for us, but we'll try and just worry about ourselves. It's going to be a physical match, we all know the context. This will be like a Champions League game. We're good enough to answer the challenge. I'm not about to develop a complex because we lost to PSG, LOSC and Montpellier. We'll try and get a different result this time."

Are OL more of a Cup team?
"Looking at the character this team shows when the going gets tough, yes!"
Are you worried about the weather?
"I'll be most worried if the pitch is frozen. That worries me for the players and for the quality of the match... we'll see."
Will the absence of Valbuena influence your choices?
"Not really. It's difficult to construct your team purely in terms of your opposition."
A word on the construction permit for the Grand Stade?
"It's great news for the club. It's very motivating. The Grand Stade is an indispensable step in the club's evolution."