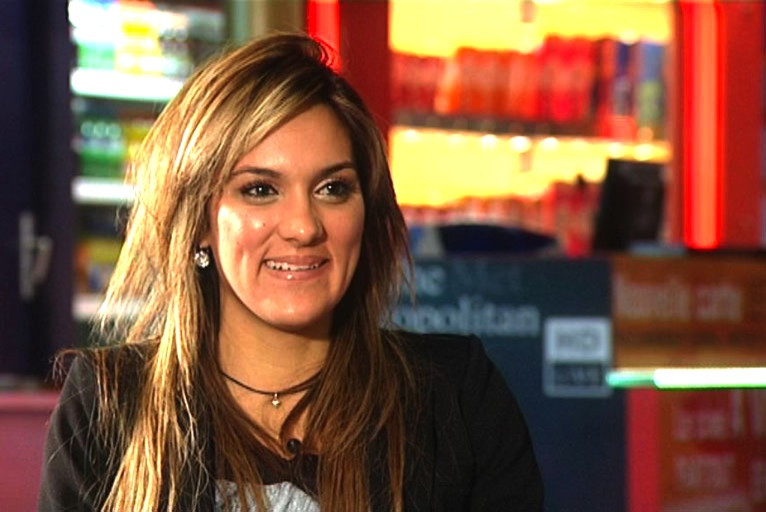 Olympique Lyonnais and France No.10 Louisa Necib is the special guest on OLTV, this Thursday at 20:00 CET.
Louisa Necib doesn't always enjoy doing interviews, but she still accepted to cone on Dr'OL de DAM without too much arm twisting. Maybe because she loves the cinema and knew the setting at the Pathé Lyon Vaise complex would be to her liking. Maybe because, having just turned 25, on 23 January, she's a little more self assured... "It's true that she used to be very shy, but she's much better with the media now," explained coach Patrice Lair. "It's part of a player's progression. You have to grow both on and off the pitch."

The OL Women's coach defines the attacking midfielder as "Made in Marseille", an "uncut diamond" who has lifted her game physically, and must now carry the danger into the opposition's penalty area and make the difference in the big games. She is currently in her 5th season with OL and has already won 4 championships, 2 Coupe de France, and the Champions League, but Louisa Necib hasn't lost any of her love for the game: "First and foremost, it's a passion and a pleasure to play football. As long as I'm enjoying it, I'll keep playing."
French Player of the Year in 2009, named in the 2011 World Cup Best XI and short-listed in the final ten for FIFA Player of the Year in 2011, Louisa Necib still has a bright future ahead of her, both with the France team and OL: "I'm very attached to this club and the president. I feel very good here and can't really see myself anywhere else."

It's all good news for the fans of OLTV, who will have the chance to see behind the scenes with the arrival of Japan striker Ami Otaki, how the women's coaching staff work day to day, and the re-looking of Céline Deville dogs... all that and more, starting this Thursday at 20:00CET.