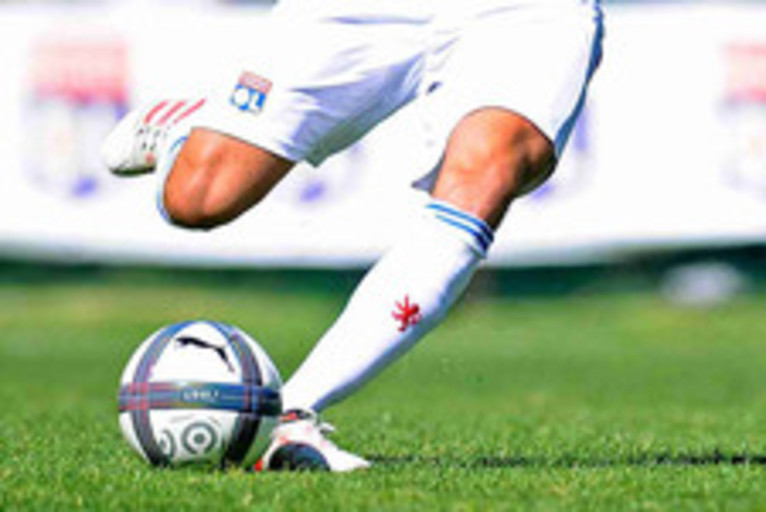 Les Merlus have taken three points from their last six Ligue 1 matches... But they've only lost once at home all campaign...
After recording 23 points in the first 15 games of the season, Christian Gourcuff's side has slowed considerably with three losses and three draws in their last six outings. Lorient currently lie 10th in L1 with 26 points (6 wins, 8 draws and 8 defeats; 21 goals scored and 24 conceded). 1 home loss this season… against OL 1-0. Goalscorers: Emeghara 3 goals, Jouffre 3, Monnet-Paquet 2, Mvuemba 2, Coutadeur 2, Campbell 2, Aliadière 2, Romao, Ecuele Manga, Sunu, Koné, Quercia.
Monet-Päquet has played in 20 of 21 L1 matches.
Eliminated from the Coupe de France in the rd-of-64 by Le Havre 4-3, they qualified for the last four in the Coupe de la Ligue by beating Le Mans 1-0.
In the Coupe de la Ligue, they beat Guingamp 3-2, Montpellier 2-1 and Le Mans 1-0. Goal scorers: Aliadiers 2, Emeghara, Campbell, Sunu, own goal.
During the winter mercato, Gassama (OL) and Douniama (Guingamp) signed on. But Les Merlus have a very long injury list: Bourillon, Quercia, Aliadiere, Sunu. Central defender Ecuela Mnaga is at the Africa Cup of nations with hosts Gabon.
FC Lorient in the Coupe de la Ligue since 1996: Eliminated 4 times in the first round; 8 times in the rd-of-32; 2 times in the last-16; Once in the semi-finals after eliminating OL in the 2010 quarter-finals and one final appearance, lost 3-0 to Bordeaux in 2002.