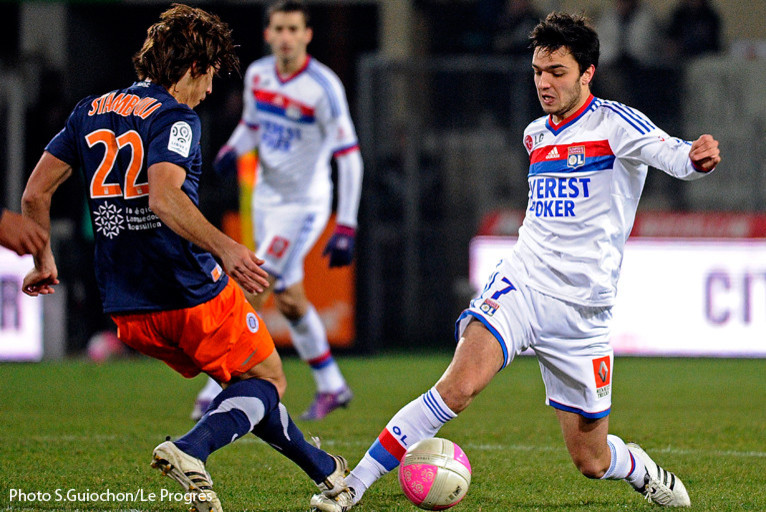 Olympique Lyonnais midfielder Clément Grenier dropped into the press room after training on Tuesday morning...
How are you feeling about the upcoming games?
"Everyone wants to play. The players love playing lots of games, but you have to be careful. We've got seven games to play in three weeks, we're still in all our competitions which is great. On Tuesday morning, training was fitness based."
What do you think about the Dijon team?
"They're a good team and getting better. They've recruited well and have players that can make the difference, such as Kakuta, Corgnet and Jovial. For us, it's a very important game after the loss to Montpellier. Kakuta is a very skilful player, capable of things out of the ordinary. But we need to bounce back. This should be three points for us. It's also a big game because it's the first in that run of seven games in three weeks. We can't afford to slip up."
Is it difficult not to have a full squad available?
"Obviously it's easier for the coach and the players when everyone's available. I don't know if players missing means I'll see more playing time. It's the coach that makes the decisions. I always work hard in training to be ready to play and when I play, I'm not worrying about whether or not I'll be playing the next game. I do everything I can to play well and keep improving and developing."
Are you surprised by the number of academy graduates in the current OL squad?
"As soon as the club said at the start of the season that they'd be counting on these players, it doesn't surprise me to see them in the squad."
How about playing deeper in midfield?
"I played there in the academy so it's not entirely new to me. I'm able to face the play and bring others into the game. It requires a lot more fitness and that's what I need to work on. Have I played before with Gueida Fofana? No, never in the youth teams."