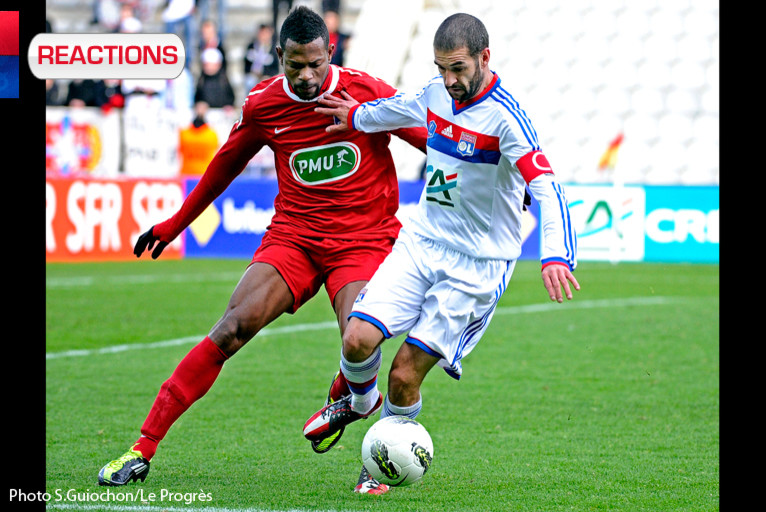 Check out who said what in the OLTV Bus after Olympique Lyonnais qualified for the last 16 of the Coupe de France with a 2-0 over gallant amateur side Luçon.
Gueida Fofana
We knew we'd have to be patient. In the first half we lacked a little aggressiveness in the last third to really finish off our chances. They had some good footballers out there. It's good to be qualified and still in the hunt in four competitions.

Gérald Baticle
We happy because the main thing was to get through to the next round. From a technical point of view, I would have preferred to have dominated a bit more and been more controlled when we were defending. Luçon had some real quality players, really skilful. They really lifted their game and played really well.

Jérémy Pied
Luçon played really well, well done to them. We came here to win and we did it. In the first half we tried to play with slow attacks and short passes. It would be nice to play the next game at home, doesn't matter against who.
Michel Bastos
Congratulations to this team from Luçon. It's really great to see a team play that well. It was hard going for us. It was an important game for us and it's good to have won. I've still got a bit of pain but I feel in pretty good form.