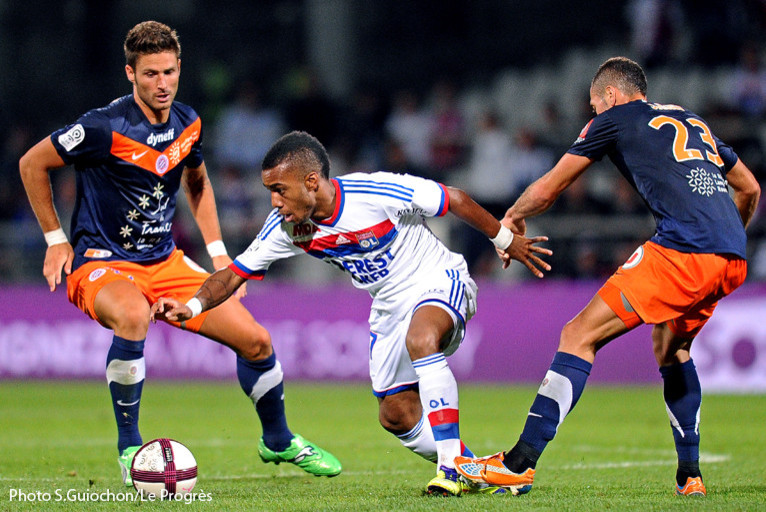 Against Montpellier, OL suffered a seventh loss of the season... a bad result, but what could they have done differently? Analysis…
Obviously there was plenty of disappointment in the poor display and defeat... Three shots at goal and none on target... It's been a long time since the seven-time champions turned in such a weak performance (no shots on target v Bordeaux in the Champions League on 7 April 2010; 3 shots at goal, on 2 August 2008 v Bordeaux in the Trophée des Champions.
But could OL really match it with second place in the league? Obviously there were three important players missing from Montpellier due to the Africa Cup of Nations with the likes of Stambouli and Cabella stepping up. But how can you give it all with a defence that has never played together? 4 players, including two midfielders; 4 players with 74 L1 matches between them and 53 of those for Gonalons himself. The midfield didn't have a single defensive element. Lets not talk about the performances, but rather a lack of balance against a very good side. How could that have the necessary faith in themselves?
Is it a lack of respect to those that played? No! That would be a lack of respect to the regular starting XI... Réveillère, Cris, Lovren, B. Koné, Gourcuff, Gomis, Dabo, Mensah…
There was also the question of freshness after two Cup games. OL looked to be low on gas. OL should have played this like a Cup match, looking for an upset. Rémi Garde didn't have the options to rest players like he would have liked.
There were extenuating circumstances and OL suffered a seventh Ligue 1 loss and a second on the trot. PSG picked up another three points... MHSC too. The top three is just one point away, but the competition is fierce with Rennes, OM, ASSE, and TFC all right there. Les Lyonnais need to bounce back with just one game in the next two weeks and hopefully the return of some absent friends...