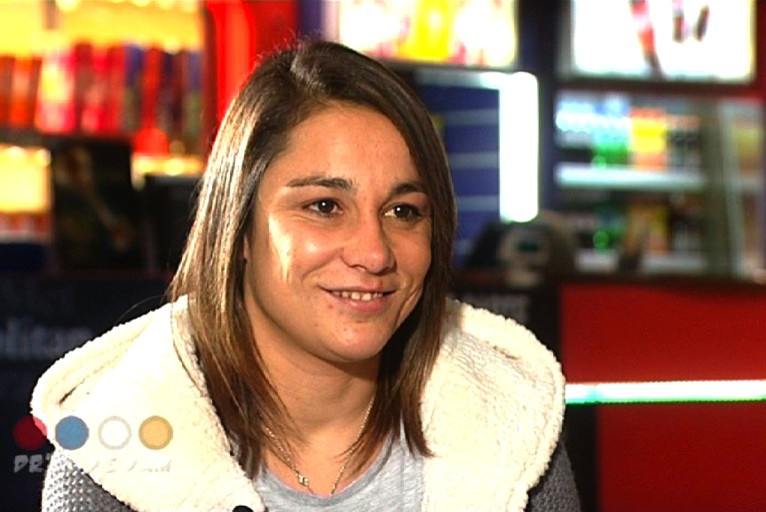 The top scorer in the history of the Olympique Lyonnais Women's football team was the special guest of OLTV Dr'OL de DAM, on Thursday at 20:00.
"'Bretigoal', 'Bretbut', 'Bretbull', they're some pretty big wraps..." Sandrine Bretigny has a few nicknames and a great reputation at Lyon. The OL Women's attacker is the longest serving member of the squad.  Ten years ago, she was wearing the No.10 of FC Lyon: "Everything changed in a couple of years," Sandrine Brétigny fought hard to force her way into the OL Dream Teamthanks to her goals. In the 2006-07, the OL striker shot herself into the history books by scoring 48 goals… in 22 matches! "When i walk out onto the pitch, it's to score goals," admits Bret.
Today, she's doing it tough after a twisted knee kept her sidelined for the start of the season and now she's looking to get back into the side. "I suggested that we send her out on loan,"  explained her coach Patrice Lair. "But she prefered to stay. She's very attached to this club. I hope she'll score a lot of goals in the second half of the season." At 27 years of age, La Lyonnaise hasn't ruled out leaving her one and only club: "I love this club like no-one else. But I want to play a bit more so it might be time to move on to a new adventure. I've only ever played for Lyon. Perhaps my experience could be of use elsewhere."

Sandrine Bretigny and her 179 goals in an OL shirt sits on the couch at Pathé Lyon Vaise, Thursday at 20:00. It's the chance to look back over an historic 2011 and also relive the best moments from the 9-0 friendly win over Torino.