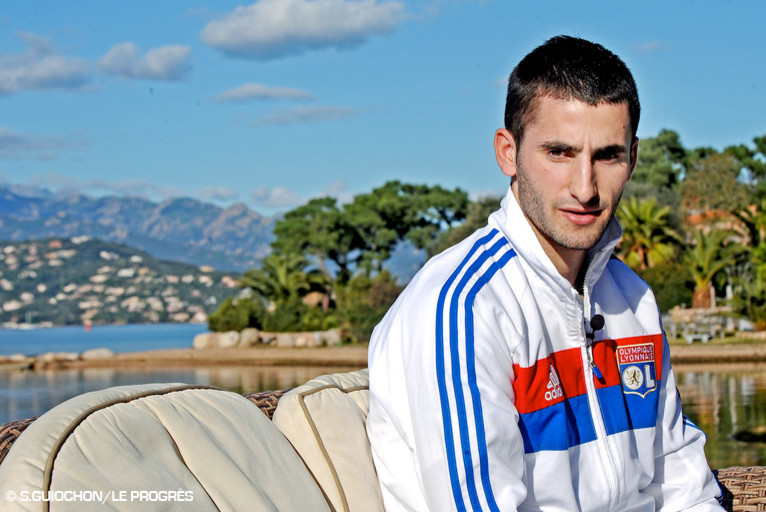 'Max' has grown in stature this season, but he hasn't changed... Check out this long interview with OLSystem…
When we ask him if he's improved his relationship with the media, he agrees: "Yes, things are a lot more fluid now." When we ask him if he's changed now that he is considered one of the best in the land, he confirms: "No!  I received a very good education. There's no reason to change because you earn a good living. And things change very quickly in football..." That's Max - how could you not like him?
During the break, Max took the chance to recharge the batteries. He spent the time at home with his family before a trip to London with his chérie. And now he's in Corsica in early January for training. "I know it well. I came here last summer with Miré Pjanic. It's superb. And when the sun shines like today, you really want to hang out with Robert (Duverne), Licha…" Corsica but not on holidays. "It's going well. We're working hard..." Maxime, he knows what he's here for.
 

I didn't think it would happen so fast with a France call-up as the reward

 
Happy with the first half of the season in terms of results, he's also "content" with his own performances. "I didn't think it would happen as fast as this with a France call-up as a reward. But I'm not irreplaceable at OL. It's the team that counts... Yes, I like playing with Kim in the middle of the park…" And if he has to play again in the centre of defence? "I'll do it. I don't think that would be a handicap for my France aspirations."
"Since the start of the season, that game in Zagreb is the highlight. It's one of the best memories of my career, even if I'll never forget that game against Liverpool... I hope we'll go on to win something this season."
Before then, there's the game against La Duchère in the Coupe de France. "It's a special game because I know a lot of the players there that I trained with and that I played against when I was younger. That team will be hyper motivated and we'll need to score early to avoid any slip ups... yes, there are players in that squad that could've made it professionally. We'll talk before and after, but during the game it will be different..." Clearly, Max just hasn't changed…