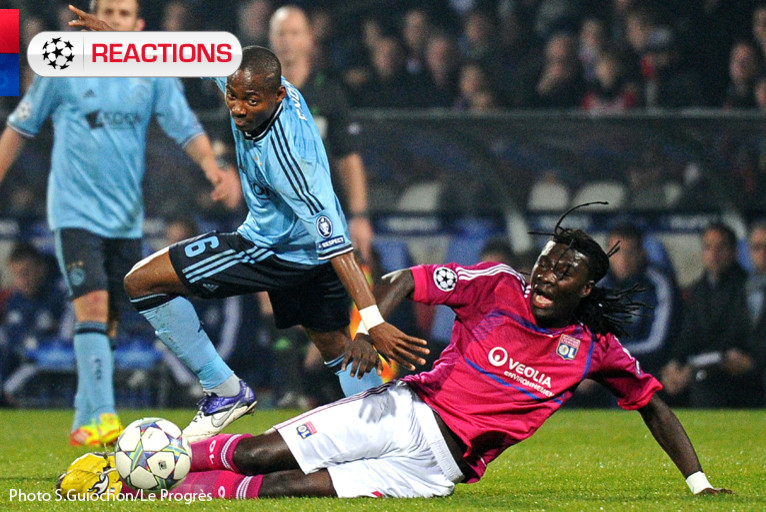 Check out who said what in the OLTV Bus after OL's scoreless Champions League draw with Ajax on Tuesday...
Dejan Lovren
Now we need to concentrate on Ligue 1 and Sunday's match against Auxerre. We'll just see what happens in the Champions League. In football, anything can happen and there's still a little glimmer of hope. It's our fault that we're where we are because we dropped points against Real Madrid and Dinamo Zagreb.
Rémi Garde
We're disappointed because we weren't far away from the win in that second half. We wanted to dominate them physically, and we weren't far away. We'll fight hard to beat Dinamo Zagreb. Unfortunately it's going to take an awful lot of things going our way for us to qualify. We didn't concede against an Ajax side that has been scoring freely. We had chances, but we didn't put them away. We have to get over this and quickly get going again in Ligue 1 where we also need to be focused.
Bafé Gomis
Hats off to Ajax. That's football. We still have a chance, a small one, but we have to give it everything. We found ourselves up against a very good team. We need lift our heads and keep on working.
Kim Källström
We're pretty down today. We really pushed hard in those final minutes to try and make the breakthrough. Now we have to pick ourselves up and keep moving forward. It's hard to see us qualifying now, but it's not over yet. Ajax began well and moved the ball around well. We struggled to find our cohesion out there. We were able to stop them and I think that overall, we played pretty well.