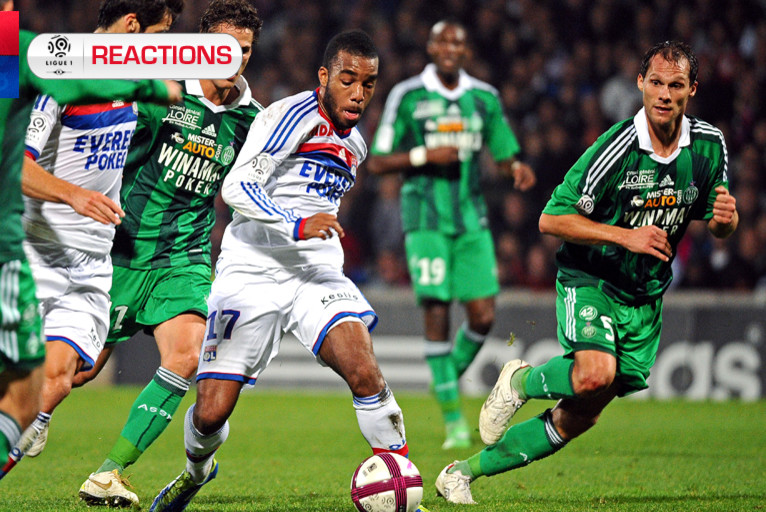 Check out who said what after OL's late show derby victory over Saint-Etienne in Week 12 of Ligue 1...
Rémi Garde
We didn't make the difference in the first half. We lacked movement and options. We were a little nervous. The sending of brought us together. I could feel that the opposition were struggling to find their rhythm. That's why we were able to pull off the win. I'm very proud of my players. We showed great solidarity and fought hard for the team and for each other. Moments like these are fantastic for a team and their coach.
Jean-Michel Aulas
We've won, even playing 10 versus 11, which wasn't easy. It' s a special match. This win keeps us in line with our ambitions. We need to remain an ambitious club. To beat Saint-Etienne back to back, when you're a Lyon fan, or born in Lyon, is something incredible. Unfortunately, we've got a a few injuries. Aly (Cissokho) went off to avoid making an injury worse. Kim took a big knock. Yoann Gourcuff also has a dead leg.
Yoann Gourcuff
Winning back to back derbies is really great. On a personal note, things are going better and better. There was little space out there. The match was very competitive. The main thing was to win and we did that 2-0 so it's fantastic. We have plenty of ambition so we have to keep winning. I hope Licha will be back playing for us soon and that Michel want be missing for too long, so that we can keep fighting in every competition. We need the whole squad.
Hugo Lloris
It was not a very open game of football. There were very few chances in the first half. We gave it everything and we managed to open the scoring from a set piece, so that's perfect. We then managed to get that second goal and end it as a competition. The red card may have been the right decision, but it really brought us together.