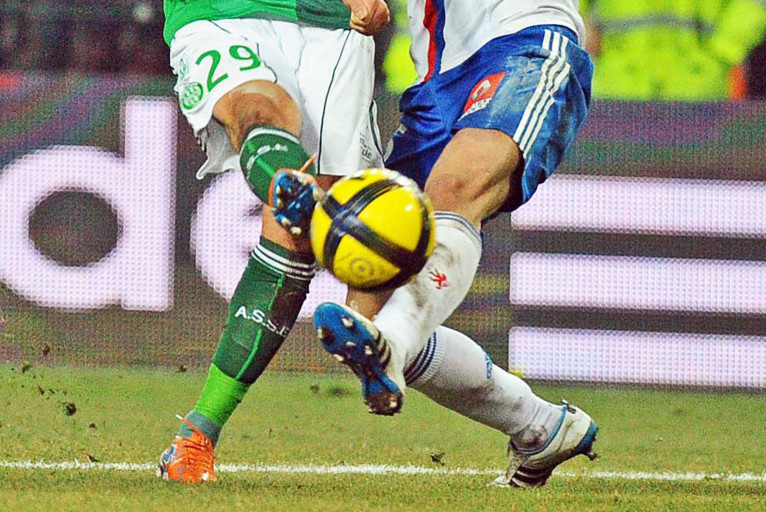 This week features the first derby of the season and the first of two this week (!) when Lyon tackle Saint-Etienne in the Coupe de la Ligue on Wednesday...
Christophe Galtier revealed his cards at his most recent press conference: "The two domestic Cups are important objectives for us. The club doesn't have the means to finish in the top three in Ligue 1. Since I took over at ASSE, I've dreamed of the Stade de France and winning a trophy."
For Rémi Garde, there are no special memories. "It's always nice to play a derby. A special moment. But more than specific memories, I think back to the general context of the game. Obviously since we were kids, we dream of winning the derby."
If this will be the first official derby in the Coupe de la Ligue between the two clubs, they have crossed paths in the old, unofficial Coupe de la Ligue. 5 matches between August 1963 and May 1992. 3 wins for Les Verts (6-2, 2-0, 2-0) and two draws (1-1, 2-2).
Rémi Garde will become the seventh Lyonnais to have played and now coached in a derby. Aimé Mignot, Aimé Jacquet, Robert Nouzaret, Raymond Domenech, Jean Tigana, Bernard Lacombe were the others.
Les Verts are coming off 5 matches without defeat, with 2 wins and 3 draws.
For Saint-Etienne, several players could be making their derby debuts: Ruffier, Paulao, Gradel, Kitambala, Lemoine, Nicolita, Zouma, Sinama-Pongolle, Ghoulam… Clément, an OL academy graduate, has already played the derby... for OL!
For Lyon, B. Koné, S. Koné, Fofana, Gonalons, Lacazette, Belfodil are all potential debutantes... Rémy Vercoutre has never played a derby at the Stade Geoffroy Guichard. Mo. Dabo, an ASSE academy graduate, has played the derby for Les Verts: 7 derbies for 3 losses and 4 draws between 2005-06 and 2009-10.
Les Verts have not won a derby at home since 6 April 1994 and a 3-0 win.