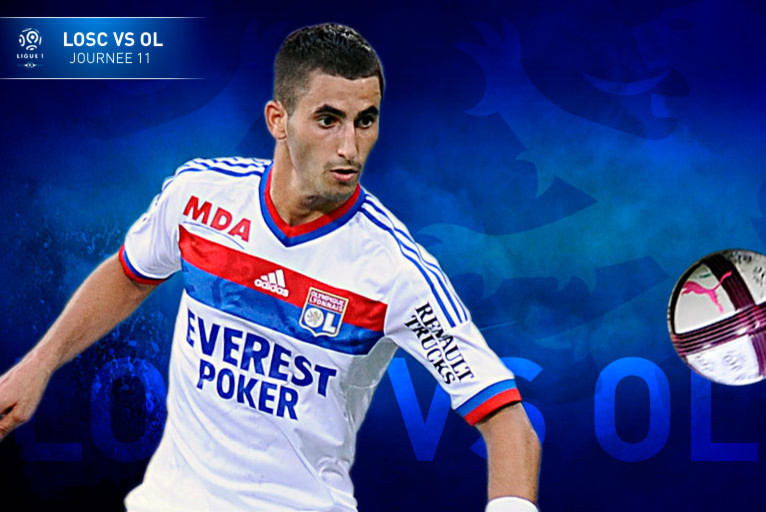 After being taught a lesson by Real Madrid in midweek, OL head north to Lille for the Big Match this weekend in Ligue 1. It's a risky road trip, but also the chance to bounce back...
Nothing like getting straight back in the saddle! It would appear to be a common, and sometimes miraculous cure for footballers. The medicine this weekend is defending Ligue 1 champions Lille in France's Nord... And they are probably looking for a similar cure after losing 1-0 to Inter which leaves them in a very tricky situation if they want to qualify for the last 16 of the Champions League...
The two sides meet domestically for a place in the top three. It's a top of the table clash between a side struggling at home, in Lille, and one that has struggled away over the last month. Garcia's side have dropped seven points in five home games in Ligue 1 and five points in just two home Champions League games! Cris and Co. have lost their last three away matches and are winless in their last four... without scoring a single goal. 397 minutes have ticked past since Gomis' goal away to Dijon on 10 September, despite 19 clear goal scoring occasions! But a little 0-0 in the Nord would probably suit us fine...
OL showed their current weaknesses against a monstrous Madrid. But it was above all in the attitude that this OL side disappointed. There was no fight at the Santiago Bernabeu and that needs to change! Can the seven-times France champion have found all the answers in just five days? Grenier, Pied, Lisandro are still missing. And it still appears to soon to see the best from Gourcuff, Ederson and Cris. Will Rémi Garde feel he has plenty of selection headaches or rather, an embarrassment of riches. Will he play Cris or Mensah in the centre of defence. Will he play Gonalons alongside Källström in midfield. Who will get the playmaker roles?
Both sides are asking plenty of questions ahead of a huge clash... Both sides are looking for a steadying performance... especially OL ahead of the double derby delight and the visit of Real Madrid to the Stade Gerland…