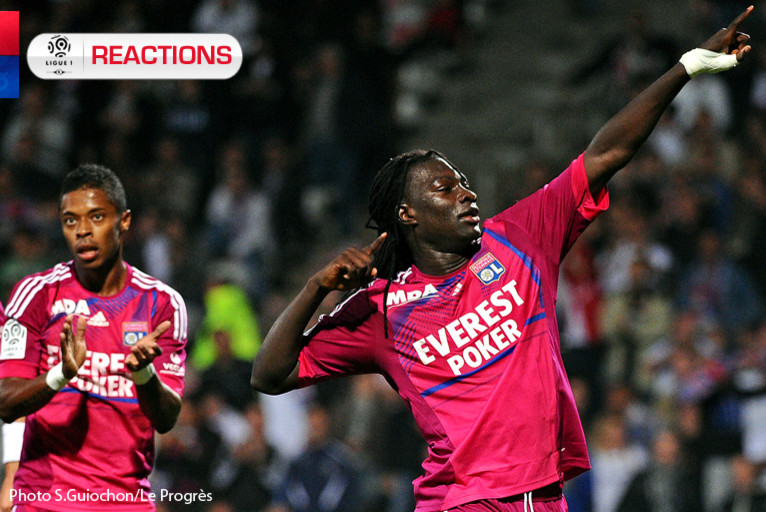 Check out who said what in the OL Bus after Lyon's 3-1 home win over Nancy in Ligue 1 on Saturday...
Yoann Gourcuff
I didn't think I'd be called upon so early but I was warmed up and ready. It's a shame for Clément. I hope it's not too serious. I need to keep working to get my rhythm back.
Jean-Michel Aulas
There was a very intense period of the match where we played some very good football. Our good run had stalled in Paris, but on our home pitch, we have continued our winning run. Well done to Rémy for dealing with a difficult international break. The injury to Clément is a real shame.
Cris
It's great to be back on the pitch with my teammates. I'm not quite 100 per cent, because that was my first game in two months. We got the right result, but we made a few mistakes. Nancy had a lot of players behind the ball and tried to hit on the counter. We controlled them by being strong in the challenges. Our attackers are full of confidence and that's great.
Ederson
I'm very happy to be back in action after three months on the sidelines. I got a great welcome back to the squad and from the fans and the win just tops it all off. We made the difference very early, with three goals ina six-minute spell. Then we used the ball intelligently and controlled things.
Bafé Gomis
We struggled in the very first minutes, but Michel's goal set us on our way. From that moment it was a lot easier. Jimmy supplied me with a great pass for my goal and the whistles he's getting from the terraces really frustrate me.
Sign up for your chance to win an OL shirt from the Nancy match!