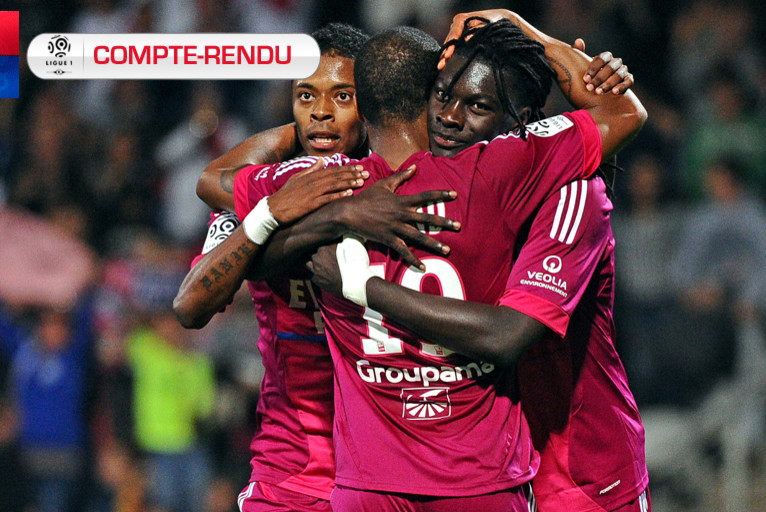 A spectacular first half that included three goals in five minutes, set Les Lyonnais on their way to a comfortable 3-1 win over a visiting Nancy side, despite taking the foot off the gas in the latter stages...
This Week 10 clash was the first of the promotional campaign 'Octobre Rose', organised to reveal the full extent of the club's support for the Centre Léon Bérard and its fight against cancer.

On the pitch, captain Cris was making his return to action while Ederson and Yo Gourcuff were on the bench for the first time this season after several months on the sidelines. Dressed in pink from top to toe, OL made a timid start. Michel Bastos was the first to try his luck but the Brazilian failed to hit the target (5'). The Lyon players struggled to cause all real danger until Michel Bastos earned a free-kick just 25 metres out. The Brazilian took charge of the set piece and rifled the ball straight into the back of Grégorini's net (26'). Moments later, a counterattack led by Bastos, and expertly relayed by Jimmy Briand towards Gomis ended in goal number two with the big France international striker giving Grégorini no chance in the Nancy goal (29'). Les Lyonnais were doing a great impression of a steamroller! Less than four minutes later, Clément Grenier was fouled in the box and earned a penalty. Michel Bastos gleefully smashed the ball into the top corner to fire OL three goals to the good (31'). Half an hour in and game over! Unfortunately, Clément Grenier, injured, was forced to quit his teammates early on, but Yoann Gourcuff's introduction was brought a warm round of applause for his first appearance of the season at the Stade Gerland.
Cris and his teammates controlled the second half comfortably with Yoann Gourcuff trying his luck from the edge of the area (55') but Grégorini dealt with the danger at the second attempt. The former Bordeaux man may be short of match fitness, but he wowed the crowd with a couple of moments of sill. Jean Fernandez's side tried to find a way back into the game, but without success. Brison and then Mangani carved out half chances, but neither could force any real pressure on Rémy Vercoutre in the OL goal (60'). After his injury picked up in preseason, Ederson replaced Jimmy Briand (68'). Monsieur Buquet gave a penalty to Nancy. OL keeper Vercoutre made a magnificent save from André Luiz (85'). But seconds later Jo-Gook found the top scorer and this time, Rémy Vercoutre could do nothing to keep it out. With the three points safely in the bag, Les Gones can now turn their attentions towards their midweek trip to Madrid and their Champions League clash with Real.
Sign up now to have your chance to win one of the OL shirts from the Nancy win!