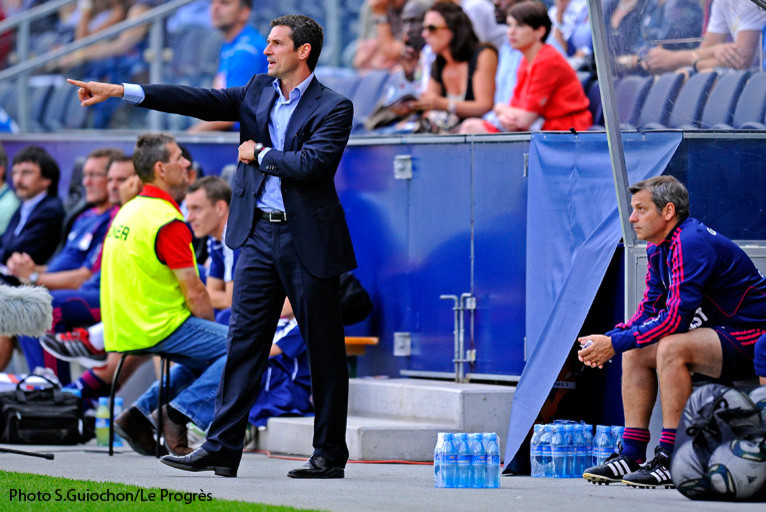 Rémi Garde is wary of this Nancy side... He says he's happy to have a near-full-strength squad to call upon, even if that does raise the odd selection headache...
How do you feel about taking on the cellar dwellers?
"It's not as good a thing as some might think. I'm very wary of monikers like cellar dweller.  Nancy might not yet be playing their best football, but they're not easy to play against."
Are you glad to have three players back from injury?
"Ederson, Gourcuff and Cris are indeed back in training. I'm very happy and I'm happy for them. But there's still a difference between being back at training and being competitive in a match. They're on the right track. Every day is important. We'll see... Everything is possible..."
Will you have a stronger team when these players return?
"Yes, because we can rotate, because there will be competition for places. Is that tougher on me? If we're not playing every three days: most certainly! But with all the games we've got coming up, I'm going to need everyone. I have to explain myself properly to the players. That's my job. It's up to them to understand that they need to fight for their place in the team. It's not a problem, or a rich man's problem... I just have to play well!"
What's the latest on Lisandro?
"He doesn't have a return date yet. It's the pain that decides. He's still suffering with one or two movements."
Have you spoken with Cris?
"I need to talk with all of my players, to discuss. So yes, I've talked with him, as I have with others. Did he need reassuring? No. If Cris plays, he will wear the captain's armband. It's a sign of confidence, but I'm also looking for stability and responsibility."
Is Gourcuff impatient to play again?
"He's really wants to play. He's not in pain and he's impatient, just like any player that hasn't played for a long time. But he also needs to get his rhythm back. Training isn't a match. But he's not worried. Yoann knows himself well. He knows what he needs at training. I understand that, as long as its within a defined framework. Was there something more than just a physical problem? I don't want to answer that question."
OL has taken three points from their last three games?
"Yes, and I'm not happy about it, but I'm trying to build on that to keep improving."