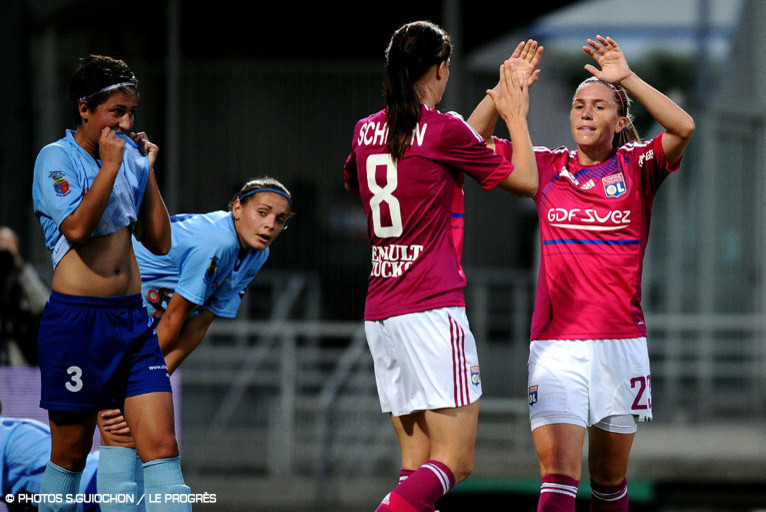 Check out what coach Patrice Lair and goal scorer Camille Abily told OLTV after the 3-0 Champions League home triumph over Romanian side Cluj...
Patrice Lair:
"I was really expecting some players to take advantage of the playing time I gave them.... Players like Shirley Cruz and Amandine Henry will be coming back soon and we missed them in midfield. A lot of players weren't up to scratch today and it's a big disappointment. We played against a very weak team, we should have made a better start and finished the game earlier. Despite the victory, I'm really disappointed tonight."

Camille Abily:
"We missed a lot of chances, me first of all and we should have been leading by more earlier but unfortunately we lacked the finishing touch in front of goal. The Romanians defended in block and it was tough. I still had some success in scoring twice, even if I should have scored more... it's good for the morale because sometimes when you miss so many chances it can be tough to come back. We'll take the qualification from tonight and concentrate on the next round."