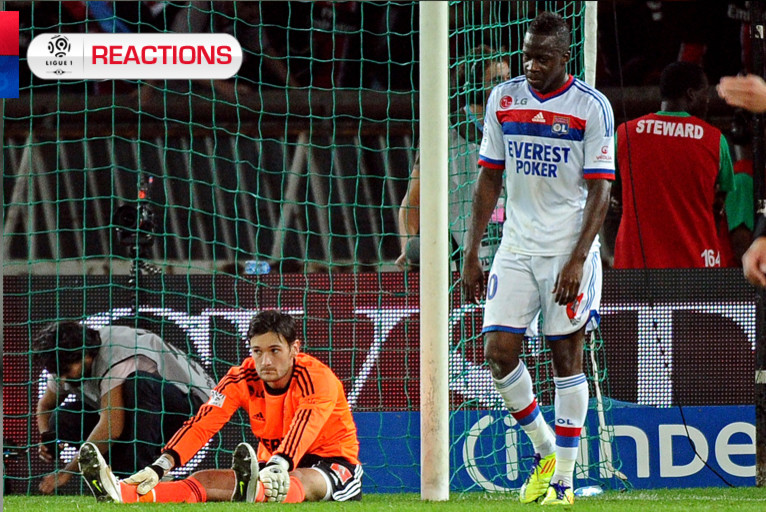 Here's what the Lyon camp had to say after the Week 9 clash away to PSG...
Rémi Garde
The game had plenty of rhythm. The lads gave it everything they had. That was a bit below the high standards they've maintained recently, particularly in front of goal.
Kim Källström
We could have got a draw, or even the win. It was a really top quality match. The side that scores first has always done the hard part. It's not the end of the world and we can't let our heads drop. We've made a really good start to the season. The only negative is our injuries.
Hugo Lloris
We lacked a little experience in the second half. With their speed up front, they took full advantage of our mistakes. This type of match will hold us in good stead for the future. Perhaps we could have held onto the ball better.
Jean-Michel Aulas
There really wasn't much in it, just a bit of Pastore magic. We had so many chances, I thought we might just equalise. It's a big disappointment because we matched PSG, despite a number of absentees. PSG confirmed that they are the form team at the moment. The best team probably won tonight. We have to look the result in light of our start to the season. We're still near the top of the table. We can't take the foot off now and we have to win our next match, at home.
Bafé Gomis
We had plenty of chances to score, and me in particular. I wasn't very inspired tonight. Sometimes you have nights like this. It was a very close game. I'm disappointed for my teammates because we had chances. We showed we can rival this team. We have to keep working hard to win our next game against Nancy.