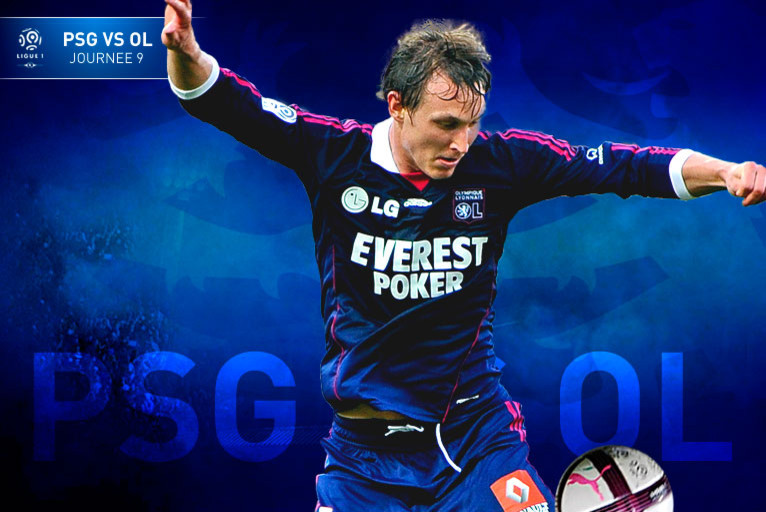 An eagerly-awaited top of the table clash... A titanic battle between two ambitious and very different sides... A passionate encounter... and the chance to gain a distinct advantage...
With everything that happened over the summer, PSG have not hidden their ambitions and have been installed as favourites for the championship. And OL, despite a change in politics, for a more simple approach, are still right in the hunt for a top three finish. But who would have thought, when the fixture list was published, that his Week 9 clash was to be the top of the table clash?
PSG and OL have the same number of points, the same number of goals scored and the same number of goals conceded. PSG lead OL in the standings thanks to their Fair Play record. This week, PSG, without their current first-choice XI, lost away to Athletic Bilbao in the Europa League on Thursday and didn't play well. On Tuesday, OL defeated Dinamo Zagreb with a stylish first-half display in the Champions League.
On Sunday at the Parc des Princes, with two days less to recover, PSG may be a little more tired than their opponents. Sakho, Bisevac, Hoarau are still missing from the Parisian ranks. Grenier, Ederson, Lisandro, Cris and Gourcuff are sidelined for Lyon.  While PSG will almost certainly continue the way have played so far this season, what will change in the Lyon ranks after the injury to Grenier? Will Rémi Garde keep the same formation with a different player? Will he opt of a different solution? Will Lyon play their own game or adapt to the strengths and weaknesses of their opponents?
Will the PSG stars rule the game, or will it be Lyon superior teamwork? It should be a spectacular clash or styles, the collective, versus the individual, the goalkeepers Sirigu versus Lloris, the strikers Gomis versus Gameiro, the wingers Bastos versus Néné, the central defence…
There is great expectation surrounding the match. We'll learn a little bit more... But don't be fooled, it's not going to decide who wins the league, just who will be leading a quarter of the way through... A match that will bring the curtain down on a busy month of September...