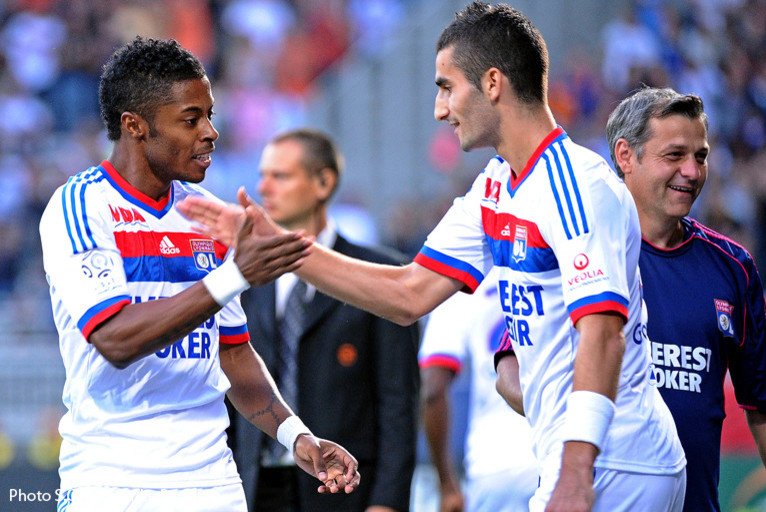 OL's Brazilian left-footer Michel Bastos signed a new contract extension on Wednesday... And here's what he had to say:
So Michel, you've signed a new deal with OL!
Yes, I'm really happy and so is my family. It's really great to know that a club like OL wants to keep you for another two years. The negotiations were very quick because we were all in agreement. I'm really proud to have extended my stay with Lyon. Now I know I can stay here until I'm 33 years old... so why not finish my career here?
There was a lot of talk about your departure over the summer and here you are signing a new contract... Why?
It's true that I received a very tempting offer to leave the club, but when a club like Lyon says that they want to offer you another two years, you stop and think. Now, I'm telling myself I made the right decision. I don't have regrets at all. There were a lot of things said about me and it wasn't an easy period for me, but I'm over the moon to be continuing with Lyon.
Do you feel good at Lyon?
Yes! This is my third season at the club and I feel really good here. On the other hand, I'm missing the silverware! This season we've got a great squad and I really feel like we can achieve something. We've started well and I really hope to win a trophy at the end of this campaign.
On Sunday, you play PSG. What sort of match are you expecting?
We know what to expect. It will be a fantastic match, I'd say it's almost another Champions League game! We'll be up against a really good side with some excellent players. When you see Pastore, Nene, Menez and Gameiro... what a great challenge. It's good to play in games like this and I'm sure we'll have every chance if we play to our full potential. At any rate, we'll be heading to the Parc des Princes to get a result!
Michel Bastos' OL stats
91 matches: 69 starts with OL and 22 off the bench. 23 goals scored and 17 assists for his teammates. Michel has played on the left wing, the right wing, left back and also in behind the front man.