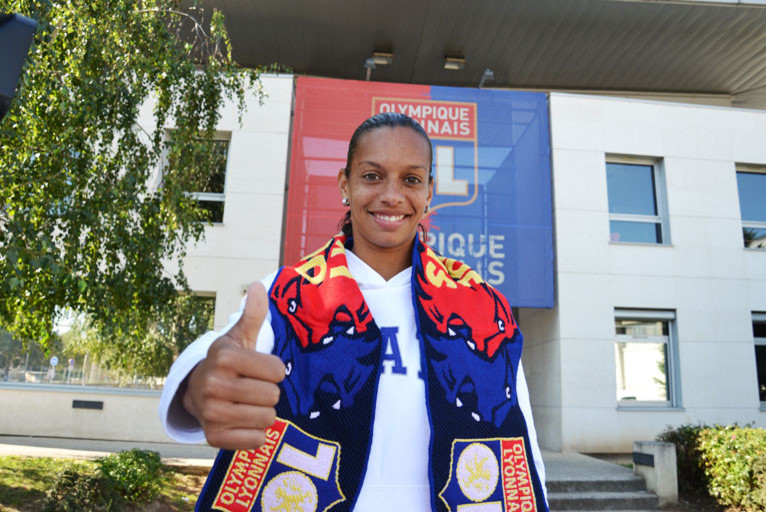 Brazil international Rosana Dos Santos Augusto has signed for the OL Women's team. Here are her first impressions upon joining the French and European champions...
Patrice Lair has found the recruit he was looking for. Brazilian Rosana Dos Santos Augusto, 29 years old, signed for Olympique Lyonnais on Thursday. Rosana, quarter-finalist at the recent World Cup, is a veteran of three Olympic Games campaigns with the Brazil national team. The versatile midfielder from Sao Paulo won the Austrian league in 2007 and 2008 with Neulengbach and the American league with FC Sky Blue in 2009.
Can you tell us how the Lyon move came about?
It's hard to explain as it all happened very quickly. I hope I can play as quickly as the contract negotiations!
You already know a bit about Lyon because you played against them in the Champions League with Neulengbach in 2009...
Yes, it's true. I can tell you, I'm very happy to be wearing the Lyon shirt this time around!
What's your biggest motivation in signing for Lyon?
OL is a club known around the world. The club has excellent installations and great working conditions. Obviously there's also the chance to play in Champions League.
Where do you play out on the pitch?
I'm pretty versatile and it all depends on the coach. I can play in midfield or on the left wing. At any rate, I love getting forward.