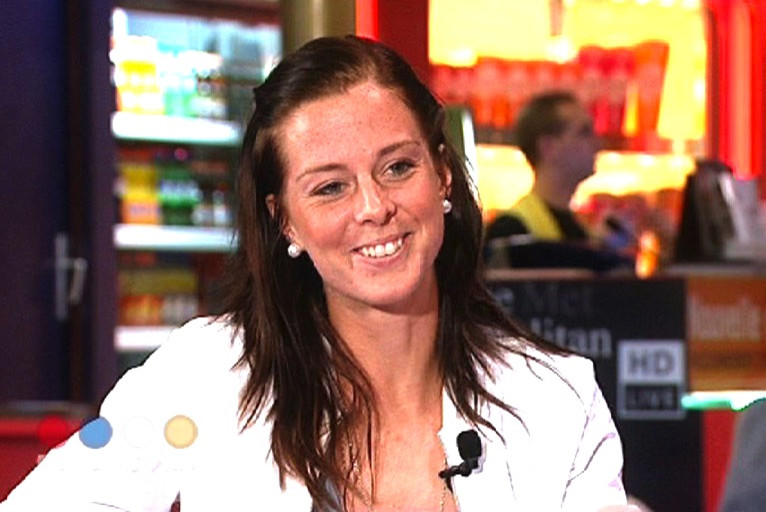 The Swedish striker of OL's Women's team, Lotta Schelin is the first special guest of the new OLTV show Dr'OL de DAM,this Thursday at 20:00.
If she was an actress, Lotta Schelin would most certainly by the favourite of Hollywood's great directors! Tall, thin, intelligent, the perfect smile and those beautiful eyes, she's the epitome of natural elegance. And yet it's on the football field where Lotta Schelin has made a name for herself.
Five goals in two league matches is the perfect way for the European champion to start the campaign: "It's always nice to score. I'm an attacker and my job is to score goals. But I don't only think about scoring goals, I also like being a part of the build up. If I see a teammate in a better position to score than myself, I'll pass to her."
A bronze medal with Sweden at the recent World Cup in Germany, Lotta Schelin has had a fabulous year. Just rewards for this talented and generous footballer: "She made the difference in the Champions League and always saves her best for the big occasions," explained OL coach Patrice Lair. "She's an important member of the squad, the other girls love her."

In between two films, Lotta Schelin meets us at the Pathé Lyon Vaise cinema, to talk football, the new season, and new found media hype surrounding the women's game in France. It's a Blockbuster - so don't miss out!