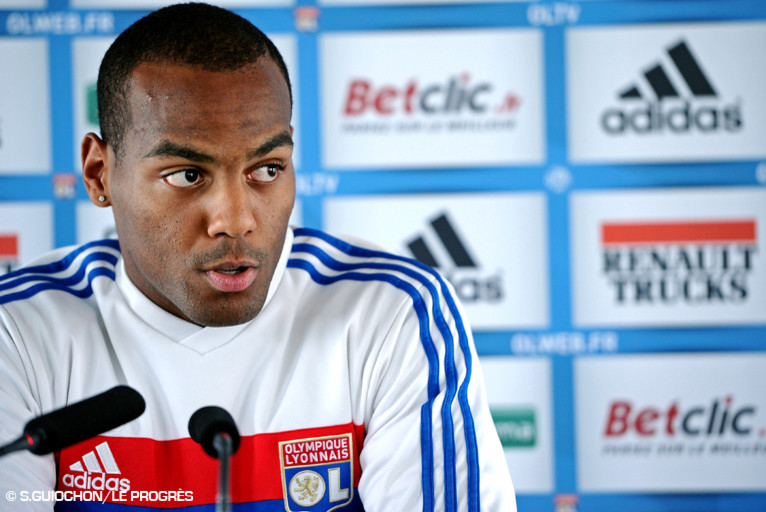 Lyon forward Jimmy Briand couldn't hide his joy at being top of the table with 14 points from just six Ligue 1 matches this season...
"Yes, it's great to be leading the league. We've enjoyed it and we're going to keep enjoying it today. Then we'll turn our attentions towards the Caen match where we'll be defending our place. But the most important thing is the number of points after six games. Leading after six games is a little too soon to be talking about the title. We set off this season with more humility, but we still have plenty of ambition. We needed to make a good start. We're not going to start worrying about the title. We'll just keep working. At the moment, we're on a good run."
OL have a busy calendar, but that's not a problem for Jimmy. "We've got a good dynamic going and there are enough of us to play all these matches. We just have to recover between games and it's always easier when you're winning. We're still moving forward. The fact that the team isn't changing too much is letting us work up a good understanding on the pitch." So what's different to last season? "It's the coach as well as the players that are motivated to follow him. It's a general approach. The coach said he had confidence in us and that we needed to believe in ourselves. He's also given us a little more freedom..."
I tell myself is I'm playing regularly, it's not just because the coach likes the way I look
I'm not worried. I just tell myself, that if I'm playing regularly, it's not because the coach likes the way I look. On the wing, or through the middle, I'm ready. The most important thing is to play. The whistles? That doesn't worry me. People that know football know that I'm helping the team."
OL head to Caen on Wednesday. "It's a tough game. Caen will want to knock us off. They're a quality side and play with heart. They'll try and press us high up the pitch. Don't forget what happened last season..."