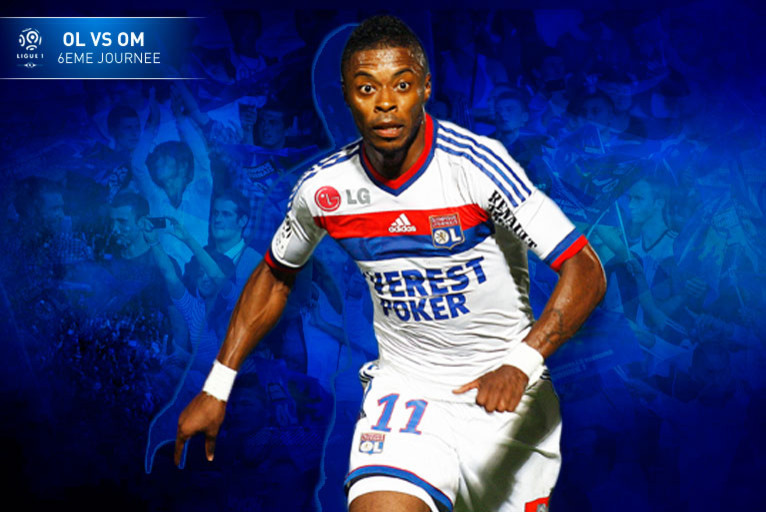 After continental jaunts in midweek, both Phocéens and Lyonnais go head to head at the Stade Gerland with different, but nonetheless lofty ambitions... It promises to be a passionate affair!
This match rarely leaves one feeling indifferent, whether it be players, coaches, supporters or the media, especially when the two sides are separated by eight points after just five games of the season. 8 points after 5 games, is a lot, but at the same time, very little. An 8-point lead is an undeniable source of motivation for OL who want to drive another nail into OM's season ambition. But an 8-points deficit is also a source of motivation for OM who will be looking to bounce back against a big rival. It's a huge match that comes at the end of a week that saw Phocéens get the better of Olympiacos and Lyon bring back the point from a scoreless draw in Amsterdam against Ajax.
Relieved, albeit momentarily, from their continental obligations, Marseille and Lyon can give it everything for 90 minutes. With, respectively, five and four days recovery time the bodies have had time to relax.
Will both sides play to win, or to not lose? OM simply can't afford to lose a third consecutive league match after defeats against LOSC and Rennes, and already languishing in 17th place on the ladder.  A draw for them at the Stade Gerland will be a very good result so imagine if they win... Lyon has more room to manoeuvre after eight games undefeated so far this season, but a loss here would dent that record and end a good run of results.
We'll bet that in order to get what they want, Deschamps' players won't be taking any ill-considered risks, especially with Nkoulou and Mbia missing… They know that the likes of Rémy, Lucho, Cheyrou, Mandanda… can all make the difference. They know that they are worth more than 17th place in the standings suggests, and that's exactly what Rémi Garde said in his press conference where he spoke of the quality of OM's play, as opposed to the quality of their results.
Les Lyonnais are still without Lisandro, Ederson and Cris and will be banking on a starting XI that rarely fluctuates. Indeed, we'll see if Garde elects for an identical starling line-up to that which took the field at the Amsterdam ArenA…
There's a lot at stage in this 90 minutes in a busy September. Everyone knows it. A win and OL could even find themselves atop the Ligue 1 standings, while OM could drop even further... but it could be a different story all together! It's a passionate match in prospect, even for one in Week 6 of the season...