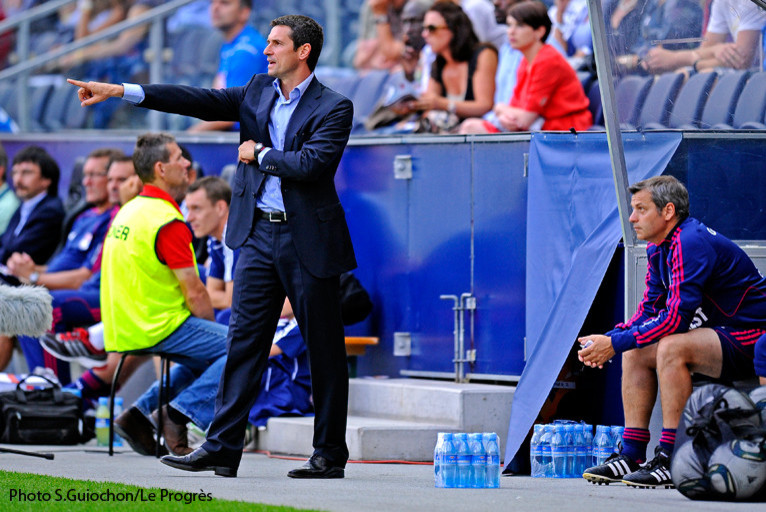 Friday's press conference focused on Sunday's match against Marseille... and also Yoann Gourcuff…
First of all, the Lyon coach Rémi Garde talked injuries: "Ederson and Cris are working on getting back 100 per cent. Lisandro is receiving treatment. Gourcuff has been training with the rest of the squad. There's no problem for Mensah who received a knock in training on Thursday."

Obviously the latest Gourcuff news created lot of excitement about whether or not he'll play against OM... "I'll see if he's in the squad after training on Saturday. What do I expect from him? What I expect from every player with talent who can help the team. He has a huge potential and have a big influence on the team's performance. What position will he play? We'll see… Yoann will need time to play himself back into form. He may be in the squad like any other player coming back from a long break. It takes time to get back to your best, but I'm not worried about him. Is OM the ideal stage for a return to action? I don't know if there is an ideal time to return from injury... we'll know after the game. He's feeling good and he's relaxed. It's very important that players feel good."
Is there more pressure on OM than on OL?
"No, I don't think so. There's pressure on both teams. The standings are irrelevant in this match. There's always pressure in these big games. A bad performance on our part wouldn't be good. OM got a win in the Champions League and I'm not just looking at their poor results and 17th place in the league. I've watched them play and the results don't reflect their quality. This will be like a Champions League game. How is my squad? The group has recovered well from Amsterdam. I'll see if there's any chance to rotate the players."
Will OM lose all chance of winning the title if they lose on Sunday?
"I'll leave that up to you to decide. I would just like to put 11 points between us and OM."
Do you remember playing in these matches?
"Yes... I remember it was my very first match in Ligue 1 and we lost 4-1... I also remember losing 7-0 to OM..."