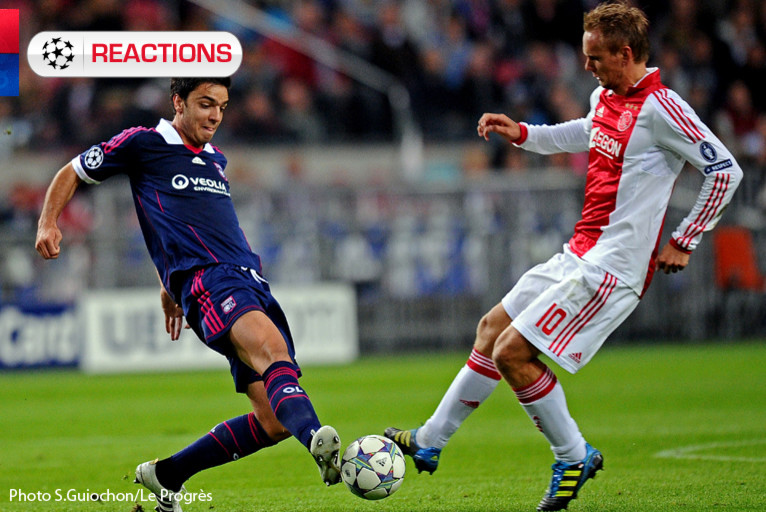 Check out all the post-match comments picked up exclusively by OLTV...
Rémi Garde
It was exactly how we'd expected, against an attacking side that loves to push their opponents onto the back foot. The big satisfaction this evening is the cleansheet. We lacked a finishing touch up front. But the players were very tactically disciplined so I'll congratulate them for that. The draw is still a very good start to the Champions League.
Hugo Lloris
The overriding feeling is one of satisfaction. We gave as good as we got and we weren't far away from pocketing all three points. The most important thing in football is to score one more goal than your opponents, but we didn't manage that this evening. Ajax are a very good team and I think in two or three years, we'll be talking a lot more about a few of their young players.
Dejan Lovren
We kept a cleansheet and that's great because Ajax are a great team. We had chances to score, but it's still a good result for us. We had to run around after the ball a bit and it was a tough game.
Jimmy Briand
I'm a bit disappointed that we didn't manage to score. We worked hard defensively to contain Ajax. It's a good point. If build on these solid foundations, we'll win a fair few matches this season.
Michel Bastos
I'm happy with the result, even if I'm a little disappointed on a personal level. I had a lot of chances to score and unfortunately, at the moment, they're just not going in. I'm a competitor and always try to help my team as much as possible. We could have got the win, but leaving here with one point is already very good.