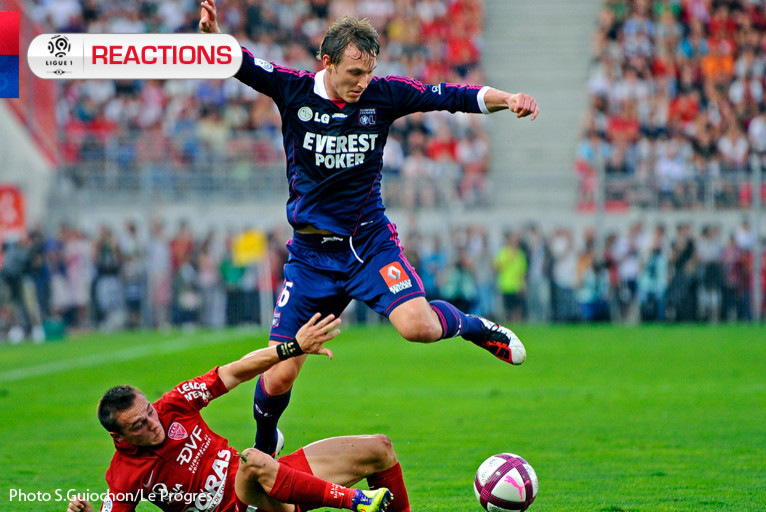 Check out who said what in the OLTV Bus after the 2-1 away win over Dijon.
Patrice Carteron
Against a very well-organised Lyon side, we didn't play the Cup-style match I was hoping for. In fact, we didn't have a good week. N my opinion, this is our worst match of the season so far. We didn't cause Lyon near enough problems. I'm very disappointed. We didn't everything we weren't meant to do at the end of the match. We made the game easy for Lyon. I've got a young and inexperienced squad. Perhaps the message I tried to get through this week wasn't strong enough.

Michel Bastos
It was really tough. Every week there's more proof that there's no such thing as an easy game anymore. We were up against a very good Dijon side. We're very happy with the win and we'll be top of the table, at least until Sunday night.
Jérémy Pied
We were up against a promoted side and we know how important these games are. It was a really tough, scrappy game. We won and that's great. We contained them well, but perhaps we weren't quite adventurous enough. At half-time the coach asked us to be a little more attacking. Now we've got a big series of matches coming up.
Maxime Gonalons
We knew that the start was all-important here. Dijon are a promoted side with plenty of ambition and that first goal did us the world of good. We hadn't played for two weeks so we needed to get back in the rhythm. It was tough towards the end of the game but we managed to hold on for the win.