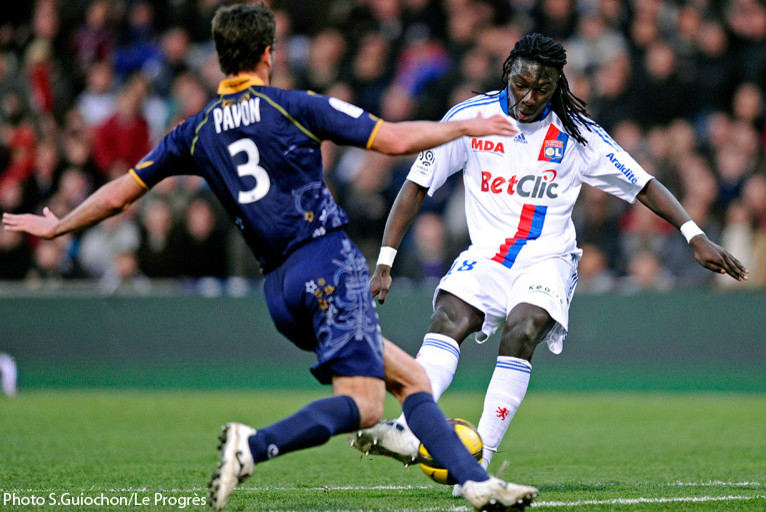 Lisandro is still receiving treatment on his ankle and will be missing for a few more matches... Will his absence have an effect on Bafé Gomis' sensational form in front of goal?
Since they joined OL, for the 2009-10 campaign, Gomis and Lisandro have scored 30 and 45 goals, respectively. Let's take a closer look at those numbers... 
Bafé has scored 21 of his 30 goals (70%) while the Argentine international has been on the pitch: 10 out of 15 in 2009-10, 8 out of 12 in 2010-11 and 3 out of 3 this season in the 4-4-2 formation. 
Licha has scored 25 of his 45 goals (55%) in the presence of the France international: 14 out of 24 in 2009-2010, 10 out of 19 in 2010-11 and 2 out of 2 this season playing a 4-4-2. 
On another note: Bastos hasn't scored for OL in competition since the match against Arles-Avignon on 4 March 2011 (Week 26)… or 19 matches of which he took part in 12. The Brazilian scored two friendly goals this season against Porto and Shaktar Donestk.