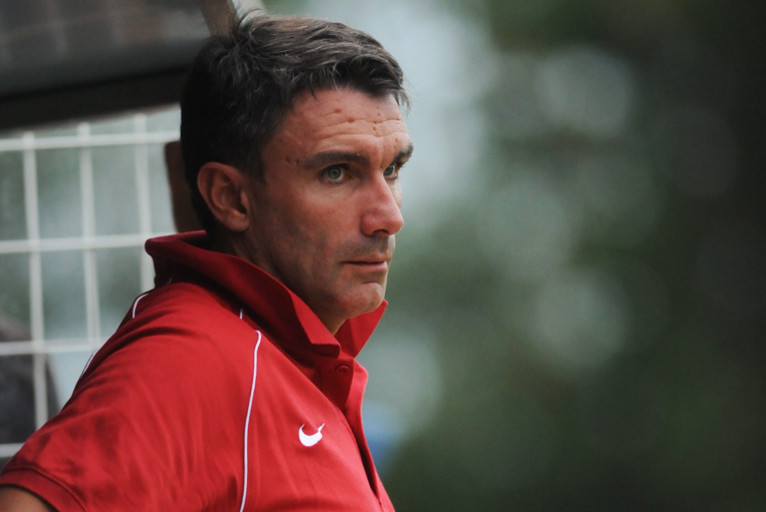 Promoted Dijon, coached by Patrice Carteron, have six points from their matches so far and are coming into this weekend's match on the back of three consecutive wins in all competitions...
Dijon finished last season in third place in Ligue 2 behind Evian TG and AC Ajaccio, but they are currently the best-placed promoted side in Ligue 1 and the only one of the new boys to be qualified for the last-16 of the Coupe de la Ligue. It's a more than satisfying return for a side enjoying their first ever season in the top flight.
11th with 6 points; 2 wins and 2 defeats; 4 goals scored and 7 conceded.
2 wins: at home to Lorient 2-0 and away to Evian TG 1-0.
2 defeats: at home to Rennes 5-1 and away to TFC 2-0.
4 goals scored from 36 shots at goal: 1 header; 1 from a corner; 3 from crosses. Jovial 3, Thil 1. DFCO have also missed a penalty (Thil v Rennes).
Goals scored per 15 minutes: 1, 0, 1, 0, 1, 1.
7 goals conceded from 68 shots at goal: 1 header; 1 penalty (TFC). 1 penalty missed by Rennes.
Goals conceded per 15 minutes: 0, 0, 2, 1, 2, 2.
22 players used including 5 players that have played all 4 matchs (Thil, Jovial, Sankharé, Guerbert, Bautheac). 16 of the 22 players made their L1 debut this season, as did coach Patrice Carteron!
9 yellow cards and 1 red card (Meïté).
In Week 6, DFCO plays away to VAFC.
In the Coupe de la Ligue, DFCO eliminated VAFC 3-2 with goals from Bauthéac, Jovial, Guerbert. Dijon will take on PSG in the Last-16 at the Stade Gaston- Bérard.
Patrice Carteron, 41yrs, has been coaching DFCO since July 2009. As a player, he played 506 professional matches (42 goals) in a career that took him from Laval to Cannes, via Rennes, OL (3 seasons), ASSE and Sunderland. His pro playing career began in 1992 and he retired in 2007. He held various positions at AS Cannes including coach from March 2008 to May 2009.