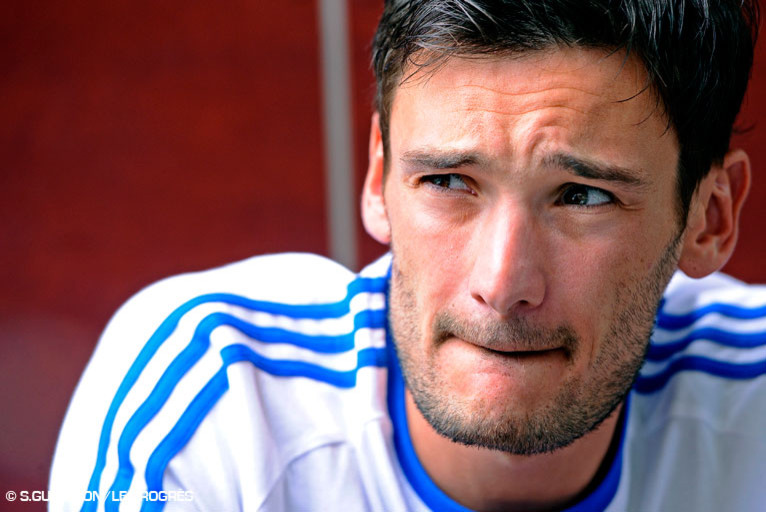 Hugo Lloris always has a clear view on things ... Here is an interview with the Lyon goalkeeper 24 hours before the return leg against Rubin Kazan...you can see this on Wednesday night in OLSystem Europe…
The interview was scheduled at 20h00 in the players' hotel just before dinner. But to facilitate the rest of the players, the dinner was advanced half an hour. At 20h30, Hugo sat in one of the sofas of the hotel. There was talk of the start of the season. "We can have certain regrets about the two points lost against Ajaccio ... Personally, we have to build ourselves up. We know what awaits us in September, October ... The season is long. I can always do better as with the goal conceded in Brest where the ball changed its trajectory towards the end when I thought it was going over. After, yes we have conceded a goal in each match. But if we always score one more...."
There was a question of the changes in central defense, the return match against Rubin Kazan. "It's a shame for Cris, he was in form... We will have to be attentive. We know the importance of qualifying for the group stage of the Champions League ... There is no question of being over confident...." And the atmosphere in the group since the beginning of the season? "Yes, its relaxed ... but the results play or will play a role on our state of mind ....".
Football, is all about fun
There was even question of the captaincy. "It's good that "Licha" is wearing the armband. He deserves it ... Me, whether I have it or not, it does not change my behavior in the group, on the pitch ... and anyway, in my goal, I am sometimes far from the action ... "Licha", he is engaging..."
During the last training session, Hugo was not involved in the opposition, almost a first. "I preferred to work with Joël. In an opposition, you need to concentrate. So, you always leave a little something. By playing match after match, there is no need..." How does he manage to play all of these matches, season after season? "Oh, it's simple ... it's about fun. And football is first and foremost fun." Let's hope that the native of Nice will have lots of fun this Wednesday, August 24th on the occasion of his 32nd European match, played on the greatest of continental stages…with OL.

See the whole interview with Hugo Lloris in the special edition "OL System Europe" this Wednesday from 17h00.