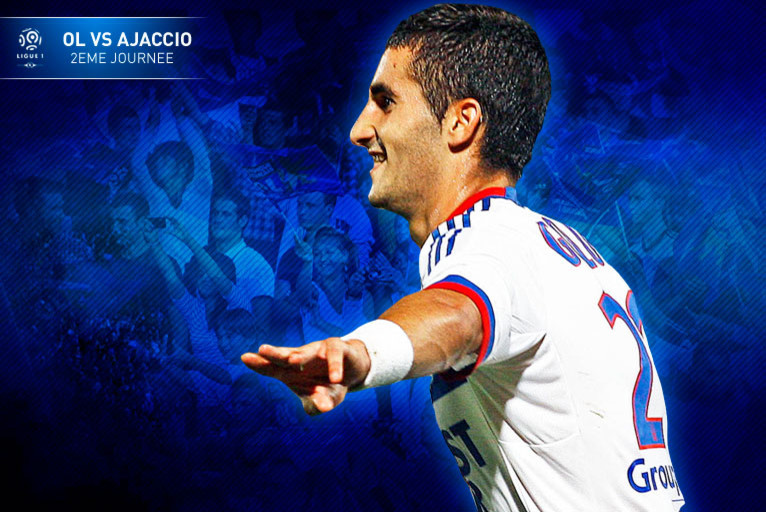 After their promising success against Nice, Lyon return to Gerland. Despite numerous absences, the seven-time champions of France have an opportunity against AC Ajaccio to take three extra points and to delight their fans...
On the road of change that they have taken since early July, OL know they must reconquer their public which greatly rebuked them in recent months. During the presentation of the team in late July, a change of scenery with beautiful expression of sympathy synonymous with trust, hope in other shows ... and results. The victory in Nice has certainly brought even more desire to the hearts of the fans to be reunited with this Lyon group now led by Rémi Garde, who will sit, not without emotion, for the first time on the bench at his home in Gerland.
Apart from the absences of Gourcuff, Ederson, the u20 internationals and the international occupations of some players in midweek, everything seemed perfect in the Olympian sky. Alas, Cris and Mensah joined the infirmary which had released Pjanic. Will Rémi Garde have to change his plans? Will he move Gonalons back into the centre of defence and put the young Sidi Koné in the midfield? Will he dare start the new recruit Bakary Koné alongside Dejan Lovren? Does he have another solution in reserve? So many questions before the match against Ajaccio, and perhaps Rubin Kazan, knowing that the accumulation of encounters can also raise questions when putting together a team.
The Corsican team celebrated their return to the L1 with a defeat at home against TFC, but provided a promising performance. Without relying on this journey to the capital of the Gauls, to complement their points total, Ilan and his teammates will not come to sightsee.
Certainly, the majority of the group discovered the L1 last Saturday. Certainly, the Corsivcan club has a "starved" budget compared to most other residents of the championship and seems destined for relegation ... but nothing is written in football. So attention, be wary of this side's team spirit, the appetite of the unknown and the experience of Ilan, Poulard ... and the attraction Ochoa, in his goal, who could have a chance to shine on Saturday.


OL has to confirm the promises generated by the manner and the result against the Nice. A success against Ajaccio would improve this so important start in order to confirm the new page in the history of Lyon. And beyond the championship, it would put them in a good situation before the first leg qualifier on Tuesday against Rubin Kazan. Undoubtedly, Lloris and his teammates will be able to count on their fans ... especially if they are up to their expectations.