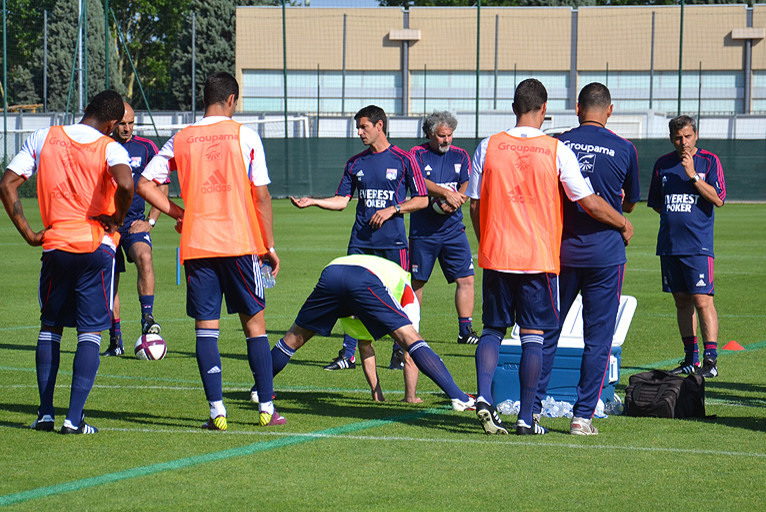 The OL players had an appointment at 10am this morning in front of a large number of spectators.
After a light jog to warm up, the group followed up with a number of exercises based on running under the orders of Robert Duverne. The players then found themselves in front of goal for combinations of control and shot. Vercoutre and Gorgelin took place successively in goal after warming up with Joël Bats. The group ended the session with a 4 against 4 opposition before the traditional stretching.
Note that Pjanic has returned with the group, he trained without taking part in the shooting exercises or the final opposition. Cris and Bastos did not complete the session. The Lyon defender due to muscle fatigue, the midfielder for his part felt "a sharp pain in the knee." A few minutes later, at a press conference, he would be reassuring and confident about his chances of being in the group for the match against Ajaccio.