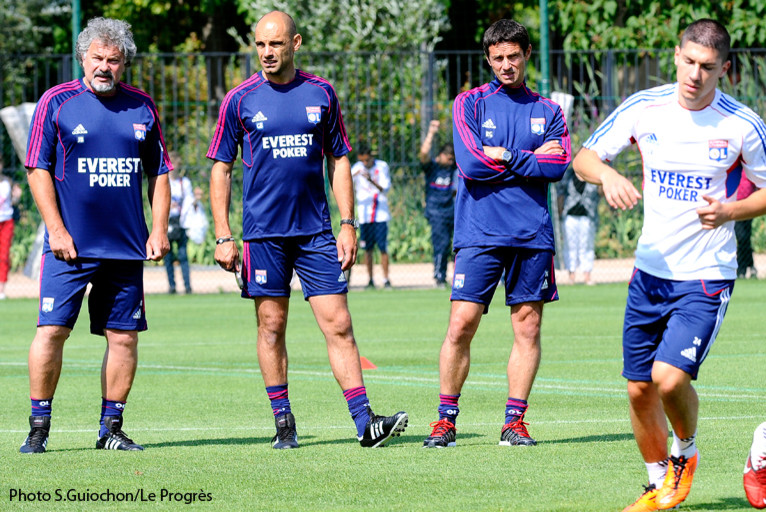 It was quite a sparse group which gathered for training this morning, the international players having gone off with their countries to compete in friendly games.
The players present began the session with a run in order to warm-up. Divided into groups of levels, they then followed on physical work-based on running and then stretching and abdominal exercises. They continued the morning session with a long stretching session before ending in the weight room.
Note the absence of Gourcuff and Ederson injured. As for the international players Lloris and Reveillère are with the France team to face Chile. Pjanic is with the Bosnian selection for them to note his injury. Gassama is with Senegal who face Morocco to Dakar. Lovren is with Croatia, who face Ireland. Kallström is with Sweden to face Ukraine. Mensah and Ghana will play Nigeria. But the game taking place in London, we do not know if will go ahead because of recent events that shook the British capital, the England match against the Netherlands has already been canceled for the same reasons. Finally the young Sidi Koné is with the Mali selection who face Tunisia.