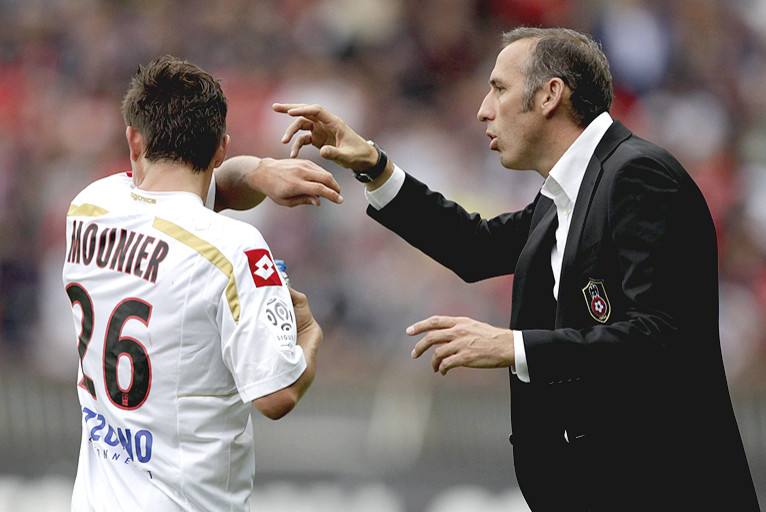 Despite a dozen departures, the team from the Cote d'Azur has reinforced this season ... They have also changed president... They should avoid the worries of a relegation battle...
15th in 2009-2010, and 17th last season just two points clear of the relegation zone and saving themselves on the final day of the season, the last two years have not been easy for Nice. Fortunately Civelli and his partners made a good run at home by taking 32 of a possible 46 points, or an equivalent of 9th place. Away from home, they finished in 19th place!


Nice are now setting off with other aspirations. Jean-Pierre Rivière became president by putting his hand deep in his pockets. Many faces will no longer be seen out on the pitch, such as Letizi, Ben Saada, Bamogo, Ljuboja, Paisley ...
Arrivals include, the Argentine defender Monzon, the midfielder Meriem, defender K. Gomis ... not to mention the return of loan striker Poté. Not to mention even the return of Faé and Hellebuyck, absent a large part of last season due to injury or health problems. The Marseille player Abriel is announced at Nice as well... while an offensive reinforcement is desired. Let's hope for Nice that they manage to keep the remarkable Anthony Mounier, the best passer of the club with 11 assists and so important with his activity. Mouloungui was the team's top scorer 8 goals.
Eric Roy's men have undergone two training camps during their pre-season preparation, in Catalonia and one another in the Haute-Savoie. They have played four friendly games: a draw against Istres 2-2 (Mounier and Tulasne), success against Guinea 1-0 (Mouloungui) and Udinese 1-0 (Hellebuyck) and a 2-0 defeat against Evian.
For the match against OL, Civelli is suspended.
Note that Nice are unbeaten at home against OL since February 7, 2009, with a 2-2 draw, a 1-0 victory in the Coupe de France and a 3-1 success in the league.