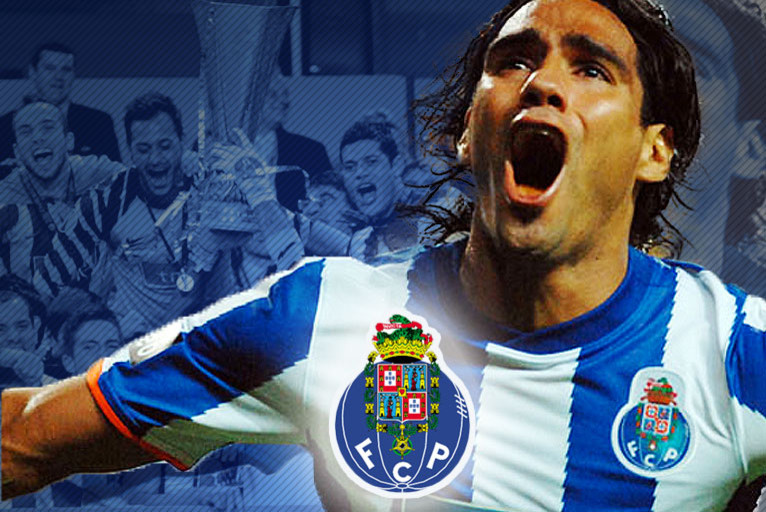 The Portuguese club won the last UEFA Europa League ... They changed coach this summer ... and invested in two promising young Brazilians...
A  track record that makes you dream with 2 European Cups (1987 and 2004), 2 Intercontinental Cups (1987 and 2004), 1 European Super Cup (1987), or 2 Europa League (2003 and 2011), 25 league titles in Portugal, including in 2011, 16 national cups including in 2011 ... the club with the blue and white jersey is ranked eighth in the UEFA index. They won the Europa League last season by beating Braga in the final 1-0 with a goal from Falcao, in Dubin on May 18th. After the group stage they eliminated Sevilla, CSKA Moscow, Spartak Moscow and Villareal.

During the 2010-2011 season, they won their championship remaining unbeaten, with the best offense, defense and goal scorer. Hulk being the top scorer with 23 goals without forgetting his 13 assists. Falcao scored 16 goals, Varela 10... The Blue and Whites finished 21 points ahead of Benfica. This team was led by André Villas Boas. The young coach has signed for Chelsea and was replaced by Vitor Pereira.
As far as the squad is concerned,there are top players such as the goalkeeper Helton, the forwards Hulk (photo), Falcao, Varela. In the midfield, a former St-Etienne player Guarin is associated with Moutinho ... This summer the club has purchased two young Brazilians from Santos, Sandro and Danilo ... We know the quality of recruitment at FC Porto and their art of negociating a very good deal when they sell players! Both boys were bought 13 and 9.6 million euros. This club, which was established in 1893, has seen great players in its ranks such as Madjer, Baia, Rui Barros, Fernando Couto, Rui Aguas, Fernando Gomes, Futre, Pacheco, Kostanidov ... Lucho, Derlei, Deco, Pepe, Nuno Valente, Paulo Ferreira , Ricardo Carvalho, Bruno Alves ... not to mention the Lyon players Lisandro and Cissokho.
OL encountered FC Porto in the Cup Winners' Cup in 1964-65 with a qualification for the Portuguese club in last 32 (with 3-0 and 1-0 victories). In 2003-2004, another qualification for the Portuguese but in the quarter finals of the Champions League (2-0 success and a 2-2 draw). This season, Mourinho's FC Porto won the competition in the final by beating Monaco 3-0.
Falcao and his partners will begin their domestic championship on August 15th with a trip to Vitoria Guimaraes. On the 26th of August they will contest the European Super Cup against FC Barcelona.
Photos : fcporto.pt