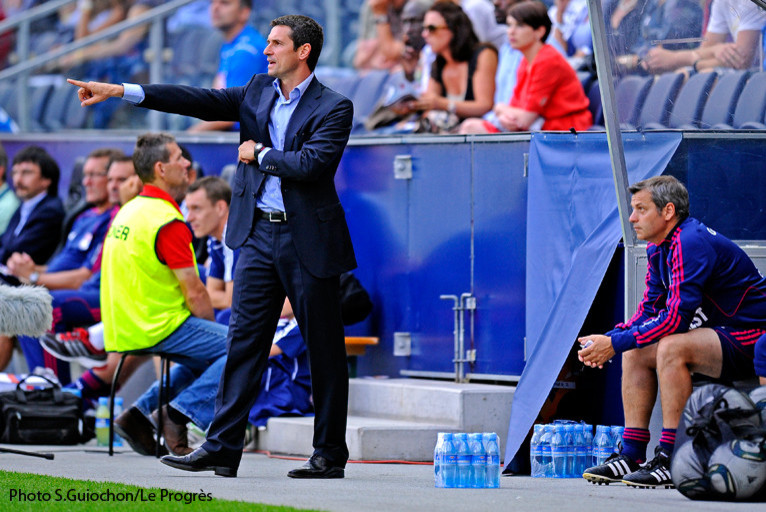 During the press briefing, Rémi Garde notably commented on what he expected of the match against Porto on Sunday night ... He also expressed the importance of starting the season well...
16 players including three goalkeepers (Vercoutre, Lopes, Lloris) trained on Friday morning. Pjanic cycled. Ederson and Gourcuff were obviously absent. The Breton stopped by the training ground. Few youngsyters were present, apart from Belfodil and Koné, in this group of 16. The CFA playing Nîmes, this was an opportunity for certain players to have some game time, which will be the case of Gassama, Pléa, Novillo, Umtiti, Chavalerin ... A session based on work with the ball, which ended for attackers with shots on a goal kept by Anthony Lopes.


After this session, Rémi Garde came into the press room. The injury situation? "Apart from Ederson and Gourcuff who are long-term absentees, things are progressing well for Miré (Pjanic) and Rémy (Vercoutre). They are on the road to recovery. "
Rémi what are you expecting from the match against FC Porto?
"This is a dress rehearsal before the start of the championship against a very good team. The group will be even smaller than it was previously."
Do you have any certainties?
"I have as much as all the other coaches at this point of the season. We'll see with the competition ... The group has responded well in this series of friendly matches which were not simple. The group has been mobilized in times of adversity ... After we lacked a little realism compared to the number of chances we created. We has struggled to support our offensive actions. The state of mind? It has certainly changed, but it is not in 4 weeks of work that you eradicate everything after a grueling season. I have confidence in this group where everyone is invested including those who are announced on the departure. Our objective? We must focus on the start of the season. It is very important to start a season well. It is then easier at all levels. After this premise, we will see for other objectives...."
What about the possible departures and arrivals?
"Nothing new. There are no unwanted players in the group and all players are involved. The arrival of the Auxerre player Ndinga? The plans have not changed. I am satisfied with Sidi Koné that we know well. He is a young player in who we are satisfied, but that does not undermine the possible arrival of Ndinga. The two clubs are in discussions and hopefully the outcome will be favorable."
What do you think of John Mensah ?
"He meets our expectations on and off the field. It's pretty positive for now. It is up to him to confirm. He has a great international experience. I expect more of him just as with the other players. He had no special diet during his preparation, but the entire staff is attentive to prevent him picking up injuries..."
Djila Diarra ?
"He asked me and I agreed that he could train here. It was quite normal in view of what he has done for the club, in view of what he represents. Afterwards, we talked and we know where we are...."