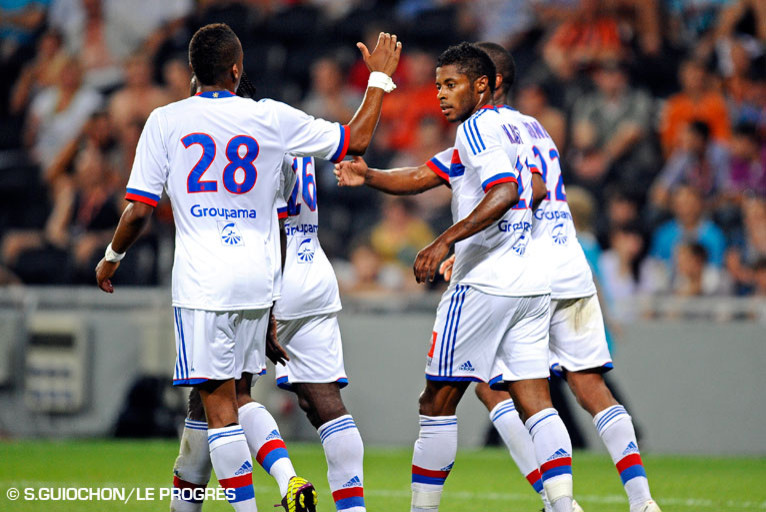 There was general satisfaction after the draw against Shakhtar Donetsk ... a match played in difficult conditions mainly due to the heat...
Hugo Lloris
"We progress with each match. We are moving forward well. The group is in the right tempo in particular concerning defensive automatisms. There is still room for improvement. We played against a great team with talented players. It was a good match. I think the two penalties were severe. I repeat, it's encouraging and it makes you want to work even more. Personally, playing one half, it is not easy especially as there was the fatigue associated with the heat and traveling. Anthony Lopes? It was not easy for him in just one half especially as he did not touch many balls. He made an excellent intervention right at the start, imposing himself ".
Anthony Lopes
"Today is a dream come true. I'm obviously happy. I have waited for this moment for a long time. Yes, I have come back from a long way with OL. I had a difficult time last season. Loaned out for playing time? We'll see what happens. If I have to go through that, I would do so before returning to OL. My intervention, I saw that the player would not stop and I could no longer do it".
Cris
"It was a tough game especially after playing on Sunday. On top of that we were up against a great side that were already in shape, more advanced than us. We managed some interesting things despite the heat. It's good, especially defensively. There are still things to fix. The youngsters? They are good. They lack experience, but with the older players, there is a good mix. I feel much better mentally and physically than last season at the same time. I have the trust of the staff. This is important. The staff did not put pressure on me to be ready and they know what I can bring to the team. We have not yet won, yes, but we have a new philosophy in regards to our work and play. What is important is to win against Nice on August 6".
Rémi Garde
"It was difficult against an opponent of quality. We know what they have achieved in the past and they will be present again this season. The playing conditions were also complicated with the heat. Is it worrying not to have won yet? Of course, we would have preferred to do it, but there are results that are worth victories. I liked our desire not to give up. We saw after the Shakhtar penalty. I think we have made progress since our first friendly match. We still have another friendly and a full working week to be ready. The 4-4-2? I have players who have the qualities to express themselves in this system. But I also have problems in midfield with all the absences of the moment..."
Michel Bastos
"I was concentrated when taking the penalty. I remembered that I had one the last time I shot (Sochaux at Gerland). It was a good game against a quality team, a team I knew. We had to be strong. We were as you could see in the second half. My situation? I repeat, I have things to prove, to be forgiven. I have the trust of the coach. And I want to have a successful season whether it be with OL... or elsewhere if my departure makes sense for the club, for me ... I also repeat that I never said I was not happy at OL."