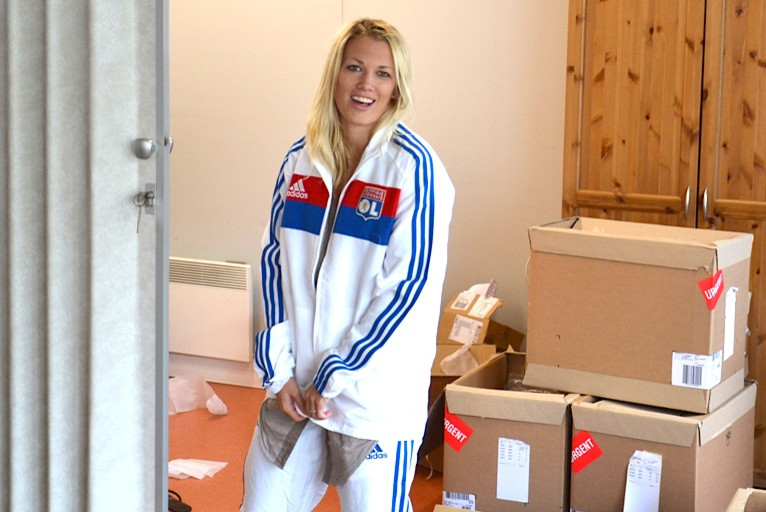 8 OL female players came to pick up their equipment on Monday afternoon at Tola Vologe. The internationals will be back on the 8th of August.
The time is already here for those players who did not participate in the Women's World Cup in Germany to return to training. On Monday afternoon, Sarah Bouhaddi, Pauline Payraud-Magnin, Sandrine Dusang, Aurélie Kaci, Shirley Cruz, Amel Majri, Lara Dickenmann (pictured) and the new recruit Makan Traoré came to recuperate their equipment at the Tola Vologe training ground. The latter will be officially a Lyon player after a medical on Thursday morning.

For Sandrine Dusang who is recovering from a ruptured anterior cruciate ligament in her right knee "There are people missing but I am happy to be the first to be reunited with the others, because I have not spent easy weeks in rehabilitation. I will follow a specific program in the company of Antonin Da Fonsceca, and I hope to be able to run as quickly as possible to be back in competition in four months time."

Coach Patrice Lair, who will recuperate his international players on the 8th of August for a one-week training camp in Tignes, says the forthcoming season will be complicated: "It was a great season, we will try to stay on the dynamics of our victories. We will try to defend our title of Champions of Europe as long as possible, although it will be difficult to repeat the feat."