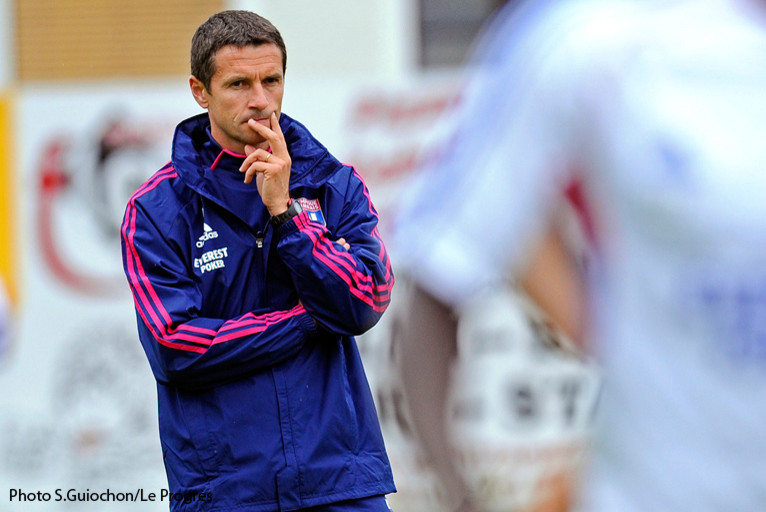 The OL manager gave the traditional press conference two days before the friendly match against Hannover.
The injury situation
Yoann is in his recovery phase. It has progressed every day, and this morning, his work was interesting. He is progressing as desired and I do not rule out taking him to Hanover. Dejan Lovren has recovered from his contusion and I am counting on him. Finally Miralem Pjanic will work physically, here in Lyon in the next few days and I hope to recover him for the game against Porto.
The friendly against Hannover
I have not decided on the group but it will be in the continuation of what we saw against Genk. We are no longer on a training camp with an extended group and we are getting closer to the competition. We have two friendlies after Hanover (Donetsk and Porto) and the group must be tightened so that everyone has a great deal of playing. On the game, we will have to be more realistic than in our last two games. At Genk, for example, we did very good things but we lacked realism both offensively and defensively.
The transfer window is quite sluggish...
I think that it will stay like that for a while! The transfer window tends to accelerate towards the end. It does not necessarily suit me in view of the deadlines of August but before recruiting, we have to sell. If we stay with the group as it is, I will adapt. An update will be made late in August because by then, many things can happen. Ndinga? He said in the press how he felt. He knows that Lyon can be a springboard for him and he wants to progress. Again, it's a player profile that interests us. Bastos? This is the status quo. Today he is still an OL player. He has talent and experience. If he stays, he will need to regain the faith of the public, to prove things, but he is capable.
Will you stick with the 4-4-2 formation?
My impression was mixed against Genk. I saw some interesting things, others which must be corrected. But when you look at the game, we see that it is changeable. We must also deal with our injuries, the states of form... We'll see. Nothing is defined. Maybe we will have something that emerges over the long term or, conversely, we will have to adapt to what we have seen.