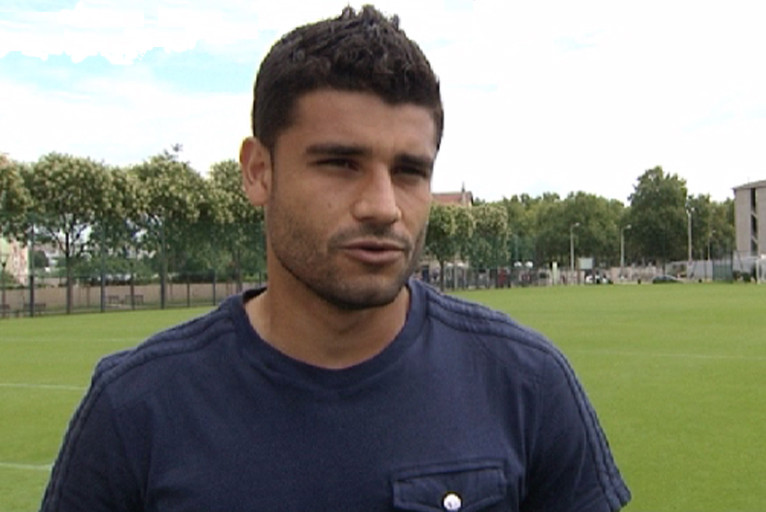 Suffering from a total rupture of the posterior cruciate ligament and a sprained internal ligament in his left knee Ederson remains positive ...
You had already experienced a serious injury last year (total rupture of the hamstrings). Do you think you are stronger now to face this situation?
Yes, especially since last year, my injury was much worse. I had to have surgery and rehabilitation was very long. This year, it is not comparable! I will do everything to heal well. I'll go for a few days in Brazil before returning to Lyon to continue my rehabilitation. But I cannot wait to resume training. This is something that I will miss in the coming weeks but I have no choice. Anyway, I hope to come back even stronger to help my team throughout the season.
Bernard Lacombe experienced this type of injury when he was a player. Have you spoke together?
Yes, Bernard and the doctors told me about it. He played without problems for several seasons after the same injury. He felt even stronger when he hit the ball! Everyone reassured me because it is a common injury in football.
Since your arrival at OL, we feel that you have a desire to do well but you are often hampered ... Will this season finally be the right one?
I prefer to say nothing. I will work and all should come naturally. I have always been professional, and I always had the ambition to progress so I will not let that go now. For sure this injury is a blow to me, but that's life. I must take this with patience and come back in great shape. I just hope I'm finished with injuries in my career now, and now I will be stronger to do the job that I love! But I think that on returning from Brazil, I will make a stop in Lourdes. It is important to me. After all these injuries, I have to be cleansed! I will also make use of the support of everyone: my teammates, the fans, club staff ... all those who support me and who I would also like to thank.
See the full interview this evening in OL System between 19h00 and 20h00.