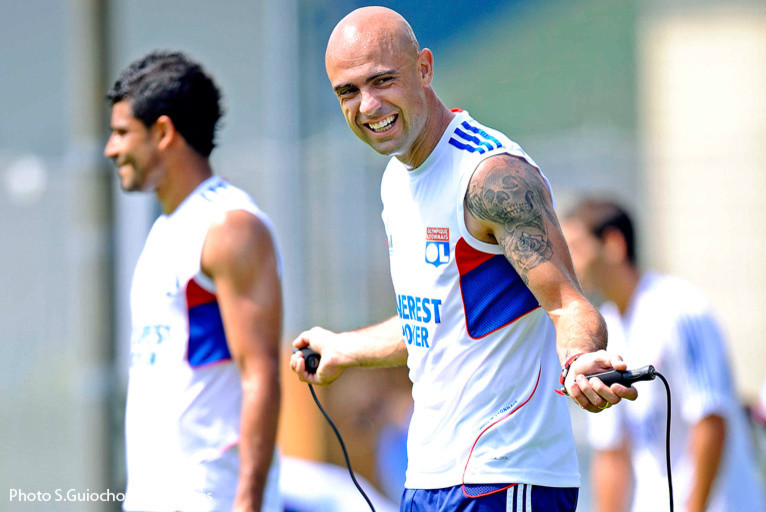 His serious injury forgotten, the Brazilian finally wants to show his full potential in the Lyon jersey ... An interview you can see in the programme Estival from 19h00...
Ederson, is kindness, the joy of living with that permanent smile even when he is working hard. Once again we have seen this during the training camp in Austria. He has said on several occasions: he has a fabulous job when others are not so lucky. After a season to forget, he returned to Brazil for the holidays. "We took our son to see my family for the first time... I went to my village to see my brother play. We also went to the wedding of Michel (Bastos). Sport? I swam, but it was also necessary to clear my head even though I was deprived of the football for more than seven months."
An opening match against Monaco, 4 minutes with the Selecao for his first selection and then the big problem. "I have no more pain. I have even forgotten the injury. I wanted to thank all those who took care of me. When I returned, I helped the team reach the podium ... which saved our season." "Eder" did indeed score two important goals (Montpellier and Brest).
He has returned full of desire to move on. "It's not the same ...you can feel it ... there are smiles, joy ... Me, this is my last season. We'll see what happens. But I want to show my potential...." And when asked if he has progressed since his arrival in the OL, he said it was complicated. "The first season I played a lot (2797 minutes) but at 5 different positions, the second I played a little less (1696 minutes) and for the third I was injured (425 minutes). I do not think I have progressed in comparison to Nice ... apart from physically). By the way what is his favorite position? "I've always played either second striker or behind the two strikers. Afterwards when I play on the left side, it is to turn inside...."
Another personal and collective history will begin. The opportunity to talk, once again, of the Selecao. "I'm watching the Copa America. There is a new group with many young people... like Neymar and Ganzo. Me? First of all I must play, be good ... But I'm still thinking about it...."