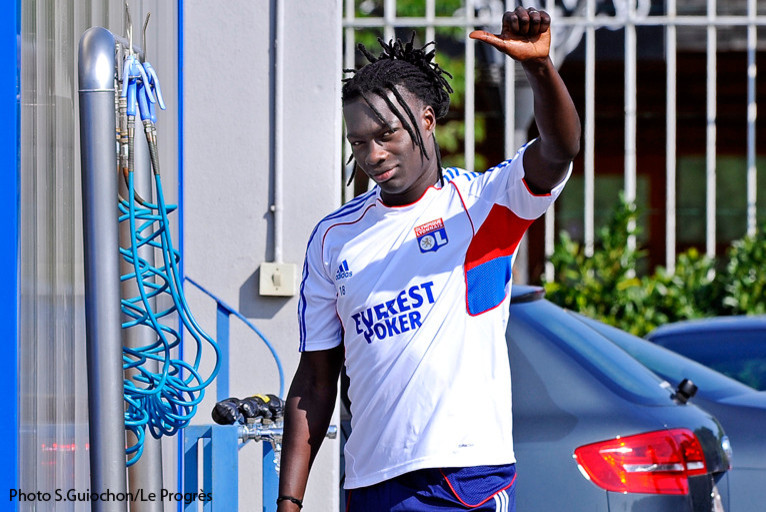 After Red Bull Salzburg, OL will face Genk this Saturday, the 2011 Belgia champions have already played 5 friendly matches…
RC Genk does not have the track record of Anderlecht, Standard, or FC Bruges ... They have just won their third championship after those of 2002 and 1999 plus 3 cups (1998, 2000 and 2009). They won their last title with a point of order before the Standard Liege who had the same number of points after the first phase and second phase. This Genk side is managed by Franck Vercauteren, a former player of Anderlecht, Nantes ... former coach of the Red Devils. With their league title, RC Genk will play the third round of the Champions League but cannot face OL. They will play either against the Partizan Belgrade (Serbia) or Skendija (Macedonia) on the 26th or 27th of July (return leg on the 2nd or 3rd of August), before eventually ending up against another champion of his country in the qulifying match.
This team from Limburg counts many internationals in its ranks like the striker Vossen, 45 league goals last season. There is also Ogunjimi, Buffel, Van Den Borre ... the Czech Pudil, the Israeli Barda, Matoukou from Cameroon, Dugary from Burundi... or the promising young goalkeeper Courtois, voted best goalkeeper of the championship in 2011 and who will join Chelsea for the 2012-2013 season.
Genk resumed training in June and have played five friendly matches: defeat 2-1 against Rapid Bucharest and 2-0 against Gent; a 1-1 draw against Trabzonspor, a 3-1 success against Boulogne and 3-0 against Tallinn.
Their first official match will take place on July 21st against Standard Liège for the Super Cup. The championship starts at home against Beerschot on July 30th. The team plays at the Cristal Arena, a 24,000-seater stadium. It will be a big celebration for the supporters against OL.
Belgian football is currently ranked 35th. They are second in Group A of the qualifiers for the Euro 2012 just behind Germany. With 11 points in seven games, they will struggle to maintain their position in the playoffs. Turkey, with 10 points in 6 games, are better placed to get it. The national team is coached by George Leekens. It has the likes of Hazard, Van Buyten, Kompany, Simmons, Fellaini, Vossen, Vermaelen, or the young goalkeeper Mignolet ... It seems gone are the days of Jurion, Piot, Van Himst, Scifo Heylens Gerets, Nicolay, Pfaff, Ceulemenans, Lambert ... A national team that finished fourth in the 1986 World Cup.
OL will be playing a side that would seem to be ready, just days from the start of their domestic season. This is obviously not the case of the seven-time French champions who will finish off against Genk their second full week of training. If Lloris and Gomis are fit, Gourcuff will take no part in this friendly match. Will Rémi Garde once again make a large review of his players by incorporating in particular some youngsters? That remains to be seen ... Will "Bafé and Licha" be involved and how? OL still have time, but there may be some indications to be drawn from this meeting against the Belgian champions.