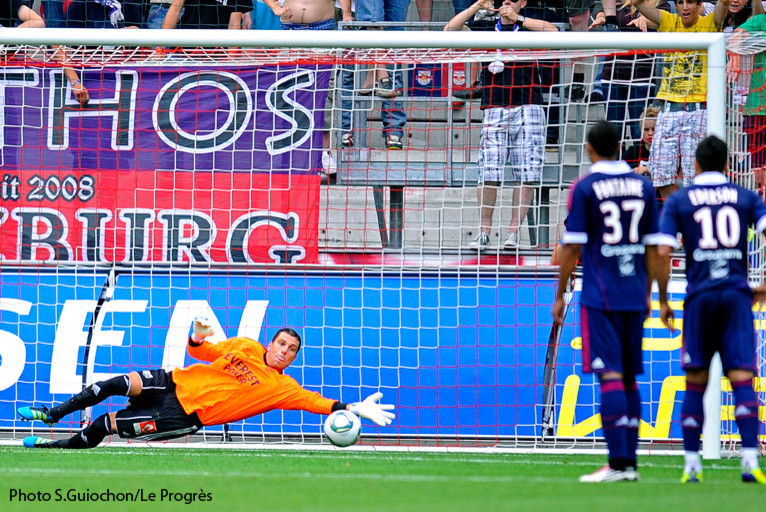 Rémy is beginning his ninth season at OL ... From past to present ... an interview which can be seen in the programme Estival from 19h00...
He was often at the front on the bike during the training camp in Austria. Surprising? Not really when you listen to his response. "I am obliged to keep fit during the holidays and on top of that I like playing sports and bike riding... But when we're running, you'll rarely see me in front...." Rémy had a great mental break while on vacation. "Like everyone else I needed it after a grueling season. We started so badly that we started our sprint early and it was tiring...."
Holidays during which he gained volume in his upper body, it shows. "I needed it because of my shoulder pain ... Now having gained weight, it must not penalize me in my game." His holidays were interrupted by a passage before the disciplinary committee after the episode in Brest. "The fact that the season was over, helped things ... Well, on this one I was not too much at fault ... I got a two game suspended sentence, it is up to me to be careful ...."
An in-form return to work for Rémy. A return in a different atmosphere? "I would like to say no, but I have to say that the atmosphere is different. There is a real difference with last season. We have refound the fun, players with a smile. We are no longer locked into details ... but, be careful about what happened, we're all responsible...." But he also knows that this is not the door open nonsense, no matter what. And he is always there to "regulate" the locker room if necessary. "Frankly, the guys are good guys ...."
The native of Grand Synthe is starting his ninth season at OL always in the role of number 2. "I have changed my approach to my role. Before when I played, I wanted to prove at all costs, show everything on one or two games. I realized that this was not what to do to be successful. So, it works better when I have to play...." What did he think when he heard or read that Hugo Lloris could leave? "Naturally it does not leave you indifferent. You tell yourself that you would like to be considered after all these years at the club...."
And for there to be an even bigger gleam in his eyes, he knows he will see more of his friend "Sid". "I'm happy to see him in the league and outside of it ... I just hope he will do us no trouble with his new team...."