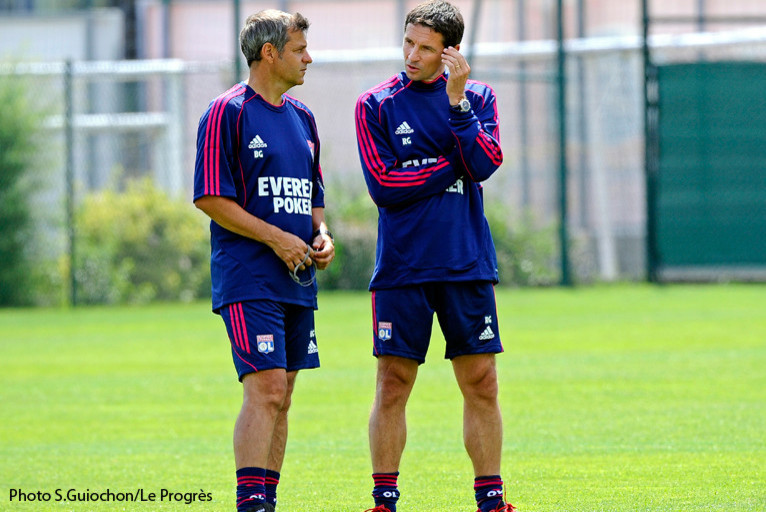 OL did not deserve to lose this first friendly match of the Rémi Garde era...
7 clear chances on goal to 4...including a saved penalty for each side. 67 minutes at 10 against 11 for a team at the start of its preparation against a team that is about to begin its season officially on July 14. And finally, Rémi Garde changed almost his entire team at half-time when Ricardo Moniz, the coach of Red Bull did not. All this is encouraging, while leaving regrets, such as those related to the lack of realism and the goal conceded from a corner. Otherwise, OL often repeated what had been worked on during the week in Zell am See. And some have already shown they are in form. In terms of entertainment choices let's wait for the presence of all the elements for a more accurate picture.
On the day after this match, the Lyon players underwent a warming down session before taking the return flight to Lyon in the middle of the afternoon a successful first week ..
Cris: "For a first game, we saw good things. It's a shame to have played with 10 men. We would have liked to win. This is encouraging, we saw more positives than negatives."
Bastos: "It was pretty good. We had many scoring opportunities that we failed to put away and that concerns me. For a first game, it makes sense that things are still missing. But we played well with the ball and we were solid at the back. And the youngsters had a lot of playing time."
Pied: "It was difficult in the second half when we were shorthanded. But we made the efforts to defend well before creating scoring chances. It's a shame, we could have done better than this 1-0 defeat. A 10 against 11, we first had to think collectively, play as a block... My calves are rock hard...."
Vercoutre: "It seems to me that there was a foul on me before the penalty. I took a blow to the plexus. We can be disappointed with the result. The content? We were good with many clear cut opportunities. It is frustrating not to have won against a team who are already ready. This bodes well for the future."
Garde: "A defeat is a defeat. There were some interesting things. Unfortunately we played 10 against 11 for 60 minutes and it has distorted the outcome of the encounter. We created play. We should put away our chances. There were good things like the investment of the players, the respect of instructions ... I'm disappointed for the players who worked hard. I made all these changes, because the players were not ready to play any longer, it allowed us to get a look at the youngsters. Cissokho to Liverpool? For now he is at OL. After that if an offer meets the expectations set ... It's the same for the other players."