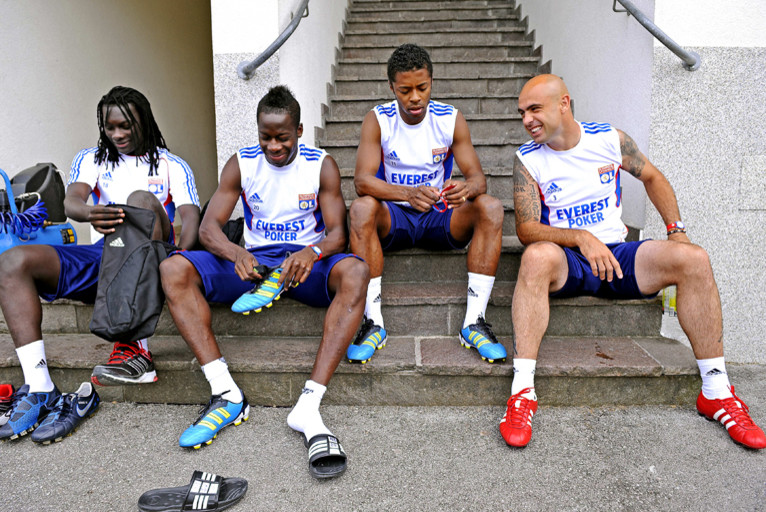 The "bald guy" is still there as shown in this interview that you can see this Friday from 19h00 in the programme Estivale...
He had dealt with the written press before coming to answer our questions. With the Policeman, it is often like a game of ping pong, the answers come as quickly as the questions especially when he has something to say. "I'm like that, I cannot keep it to myself ... I do not regret what I said last season when for the third consecutive year we did not win anything."
So this holiday Christiano? "I stayed in Brazil with the family. I went to Rio for three days, then I went to Curitiba for the wedding of Michel (Bastos). Otherwise, I was at home, in the calm having a good time. This year, I did not do any sport, nothing. Last summer, I was prepared and it did not work ... so I changed." He then continued. "I talked with the staff, they told me I had the time to prepare over these five weeks. I appreciate this kind of dialogue. There is trust and I still need that despite my age, my experience...."
Obviously, he looked back on last season, or even the last three years. He had already expressed himself on the subject. "Last season was complicated for the team and for me. It was difficult to live with all these injuries. I was out injured 5 times. I have read and heard what some people have said. That I was finished, I had to retire. I had never experienced this ... I will not forget.... "
He then carried on, talking about all the changes. "Look ... I'm smiling. Everything is different... There is human warmth, trust.... dialogue. We laugh a lot but we are working hard. Me, if I am spoken to, I understand things, even if I'm told I won't be playing." So it gives wings to the Brazilian. "The goal is the title. I do not want to be the only captain of OL to not win a title. Sonny, Claudio and Juni have all managed it...." And Cris has found a lookalike in the staff. "Yes, you saw… Gérald Baticle ... he looks like me."
Christiano has come back to life. He is working to show that he is not finished, to respond to criticisms and to continue this beautiful story with OL which started at the end of August 2004 against Lille at Gerland.