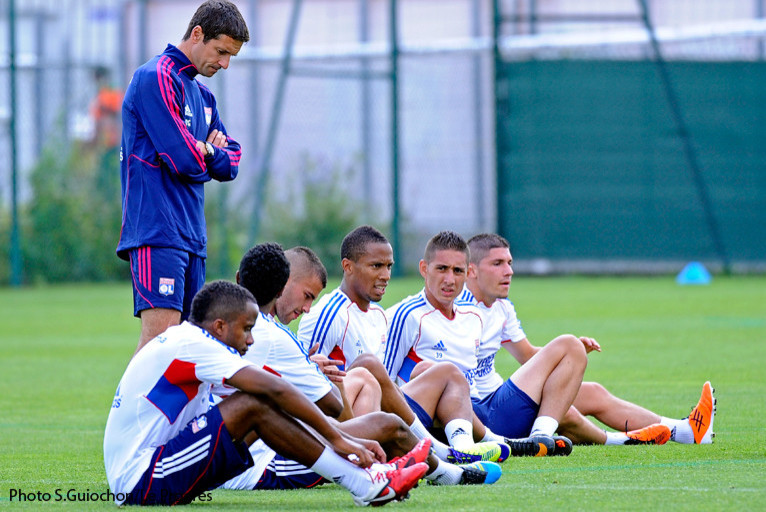 The Lyon group was watched by a great number of spectators during their training session on Saturday morning. A session that was in line with the previous ones, alternating intense physical work and technical sequences ball at feet.
Divided into two groups, the 19 players present took turns on two workshops: running with Robert Duverne, who asked a little more today. In total, 7km at pace.
In parallel, under the direction of Bruno Génésio, and in pairs, the players went through their full range of passes.
For his part, John Mensah was not spared, along with Gérald Baticle, the Ghanaian ran 10km.
Changing field, the time to put on bibs and it was go for three sets of an exercise in conservation on a small pitch, with just three touches of the ball. Little variation in relation to the previous days, Mensah took part, and the guards left the field to find a place closer to their natural predispositions. Positioned in a zone at the extremities of the pitch, Remy Vercoutre, Mathieu Gorgelin and Anthony Lopes played the role of live basketball hoops for their teammates.
1h45 had gone by, it was time to return to the locker room! The next session will be in Austria.

The group: Vercoutre, Gorgelin, Lopes, Gassama, Abenzoar, Seguin, Fontaine, Cris, Gonalons, Pied, Briand, Gourcuff, Mensah, Ederson,  Cissokho, Gomis, Lisandro, Belfodil, Novillo.